Brivity Website Daily Use
What properties has my lead viewed?
To see what properties a client has viewed on your website, there are two places you can look.
In the Leads Index, look to the right in the list of leads to see if people have been on your site. You'll see if they've been on your site by scrolling to the right, and click on View.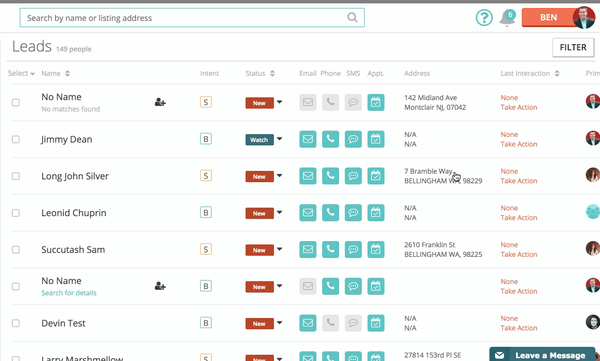 In a contact record, click on Properties in the crossbar.