Many Brivity customers opt to funnel their lead sources between the systems they use for their businesses. Zapier provides a connection that they call 'Zaps' which are workflows that connect data in a one way stream.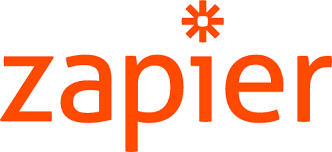 Source: zapier.com
Commonly Asked Questions:
Q: What is a Zap?
A: A Zap is a connection, or integration, between two or more apps that automates your task. A Zap consists of a "trigger" and an "action". Virtually, a blueprint of a task you want to do over and over again. "When A happens, do B" Where A is a Trigger and B is an Action.
Q: How much does Zapier cost?
A:
Q: How do I set up a Zap connection with my Brivity CRM?

A: Follow the steps on the Brivity Support article Integrate 1,000s of systems using Zapier here.
Q: Why did my contact not sync?

A: A few reasons a zap could fail include:
- The template within the zap is not filled out completely or properly. Find out how to properly set up your Zap here.
-Too many tasks were triggered at once and it flooded the system. This is a safety feature for instances of 100+ tasks attempting to fire.
- A connected app got disconnected.
-There is a payment issue within your Zapier account.
Q: Can I Zap my existing data? (from before the Zap was created)
A: No. Existing data won't update, only new information can trigger a Zap to go off. Zapier uses event-based triggering. Piesync might be an option for full database syncing.
Q: How do I sync my data two ways?
A: Zapier offers a sync in only one direction. A PieSync connection might be a more viable option for doing a two-way sync.
Q: What can I connect to Brivity with a Zap?
A: You'll find a list of Zapier's supported apps here.
Q: How do I know if a connection failed?

A: In the Task History tab in your Zapier account you will find a list of all attempted Zap activity.