Project management (for all those things you do that aren't directly related to a specific Transaction, Lead or Client) has come to Brivity!
View all of your Projects—and their most important details—from the Projects index page.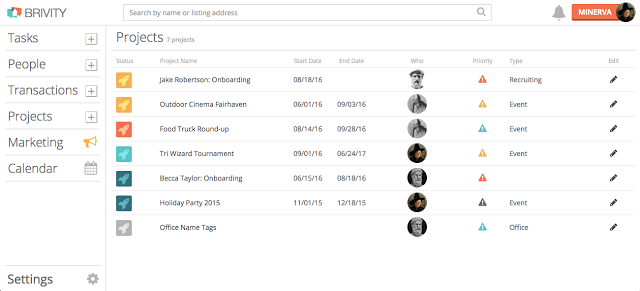 Click the [+] button in the left navigation panel to create a new Project. Required fields are indicated with a red *.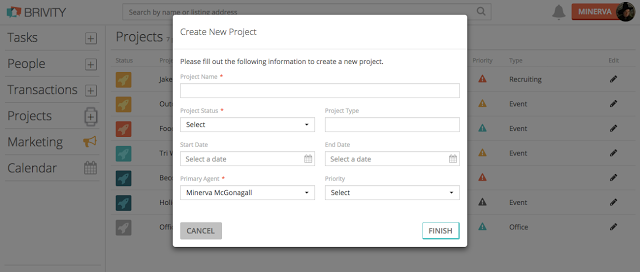 Once you've created the Project, you can add your Teammates and designate the Primary person.

Add custom Details and Milestones for each Project. Custom Milestones and Details can be removed by clicking the little black "X" and saving the details page.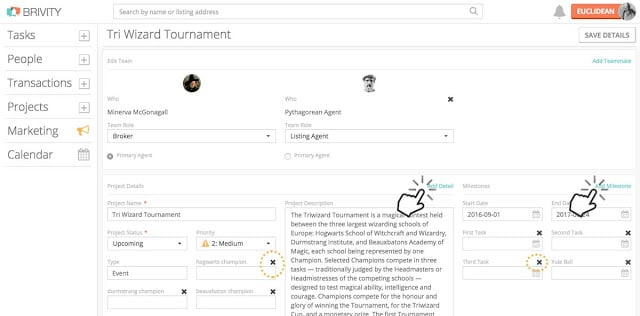 From the Project page, you can see a snippet of details about the Project, the teammates associated with the Project, and the workflow area (similar to Transactions). Hover over the email icon to see their email address and click it to send an email. Hover over the phone number to see the phone number.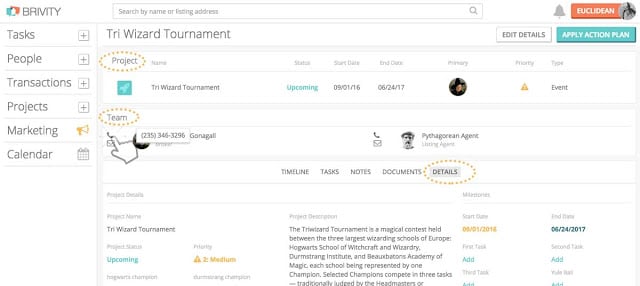 The timeline shows all completed Tasks, Notes, and uploaded Documents on the Project.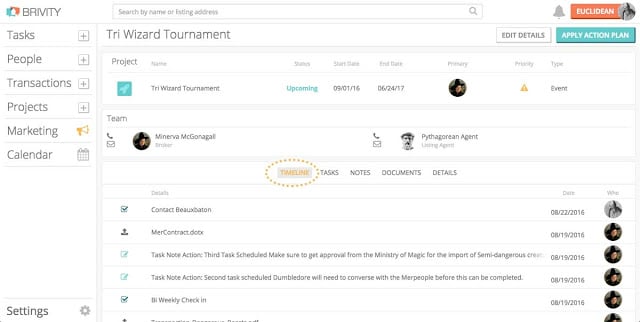 Add and manage Tasks & Notes for Projects just like on People or Transactions.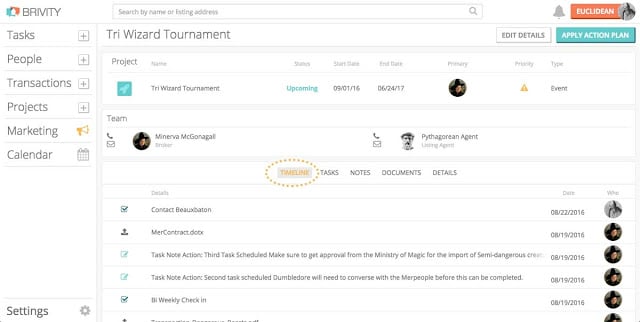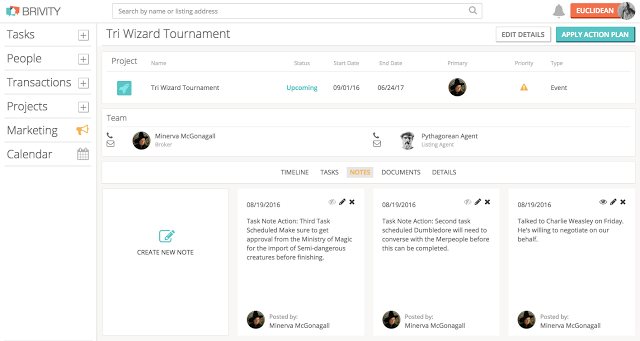 Upload, view and manage Documents for each individual Project.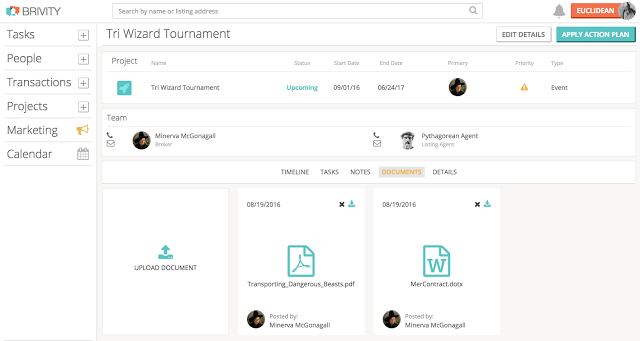 You can see a list of all the Projects a person is associated with on their Person page.