Your website is a great tool for you and your team to use when generating leads and perform open houses.
Website Best Practices
Use Agent Websites
Share listings by direct link
Advertise with a /share link
Have people register at open houses with /openhouse link
What are Agent Websites? Agent Websites are replicas of the team website, that should be created for each agent. On each agent's website, that agent will always show as "Presented by" on all listings. The best part is, any leads from their website will assign to that agent in the CRM!

An admin of your Brivity account will set up each agent's website. Normally it's firstname.teamwebsite.com
What if I'm a solo agent? Then you can just use your regular website url. You're already set to get all the leads from it!
Best Practices for Searching your Website
Visit your agent website
Select Search Listings in the top navigation
In Find a Place, enter a Neighborhood, School District, City, or Postal Code
Click the All Listings drop down menu
Use drop down to choose New Listings and/or Open Houses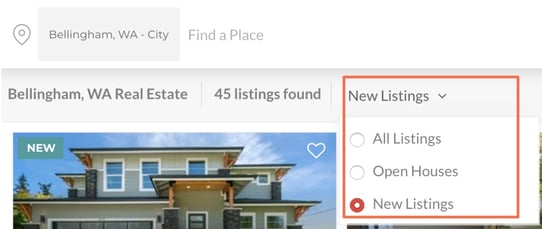 Create Shareable Link for listing(s)
Search to find any property, group of listings, or simply add individual MLS numbers to the Search Page. When you have the desired search ready, copy the URL at the top of your screen.
Share the direct link! People will be allowed to see the 1st listing. A forced registration page will appear on the 2nd listing. This setting can be changed in your builder.
Create a Forced Lead Capture Page
Search for a single listing or a group of listings on your Brivity Website
Find the URL at the top of the page
At the end of the URL

, add

/share

and hit

Enter

Choose which form to use from Light, Full, Social, or Combination
DON'T SKIP THIS STEP! You must fill out the form that pops up!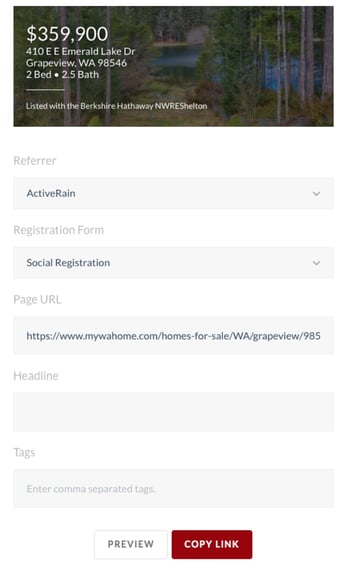 Click COPY LINK and share it out!
Feel free to hit PREVIEW on the form screen to see your end result.
The link will result in the Forced Registration Page
Have Open House registrants sign-in on your iPad or Notebook
When your team next has an open house, you can create a registration page for attendees with your Brivity Website. *Use your Agent Website to get those leads auto-assigned to you in Brivity CRM.
Visit your agent website and search for your open house listing
Find the URL at the top of the page
At the end of the URL, add /openhouse and hit ENTER
Choose which form to use for Light or Full Registration
DON'T SKIP THIS STEP! You must fill out the form and hit Start Open House.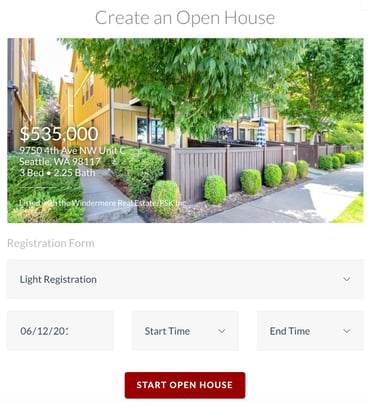 People will register on your mobile iPad/notebook as they walk through the listing.

They instantly receive listing details via email
A Listing Alert will be auto-applied to the contact
If you have an Auto Plan Trigger set, they can receive auto text two hours after sign in to the open house.

Text: Thanks for attending the open house, ! Did you have all your questions answered? -