View Instructions and Notes On a Task
Each Task, whether it was created within an Auto Plan or added as an individual task, has the option to fill in fields for Date Due, Who Task is Assigned to, Visibility, Recurrence, Task Details and Instructions. For many reasons, whether you have never completed the Task before or if you just need a refresher on the details of the Task, you may want to view this information and get instructions on how to execute the Task before marking it as complete.

Click Tasks to expand the Tasks category from the Left Navigation Bar and find the Task you want to view instructions or notes for from the Tasks Workflow.

You can hover over the Settings icons in the Task Workflow to quickly see if the Task is Recurring, if it's Hidden or Visible to Viewers, if it has a Note and if it has Instructions.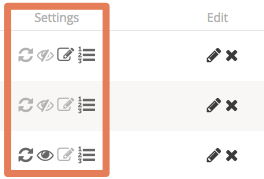 Select the Task itself & the Task Details window will appear where you can view the Task Notes and Task Instructions you're looking for.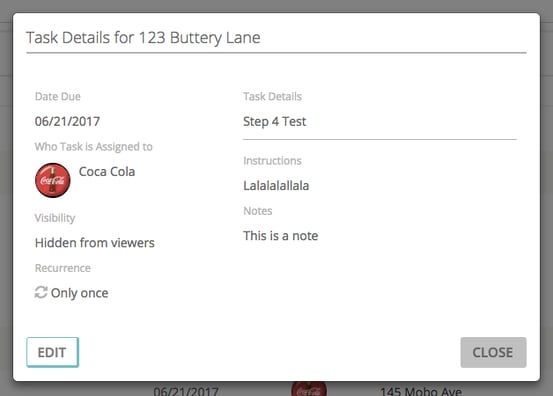 Click Close to exit the Task Details box and return to your Task Workflow.