Use Smart Filters to Make Lists of Contacts
Make lists of contacts in your CRM based on Activity and Criteria. Save your team time and convert more deals by focusing on the right contacts!
Select People from the Left Navigation Bar and then select the People Type you'd like to manage.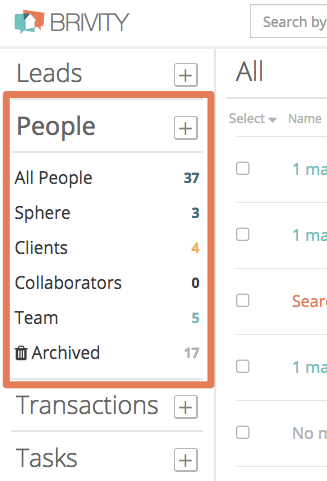 In the right corner of the Context Bar, click the Filter button to open the filter options.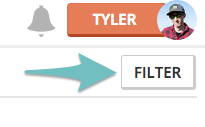 You can filter by Lead Type, Status, Primary Agent, Source, Intention, or Tags of the People you want to manage. As you make your selections you'll see the content of the page update to reflect those selections. Once done, press Filter.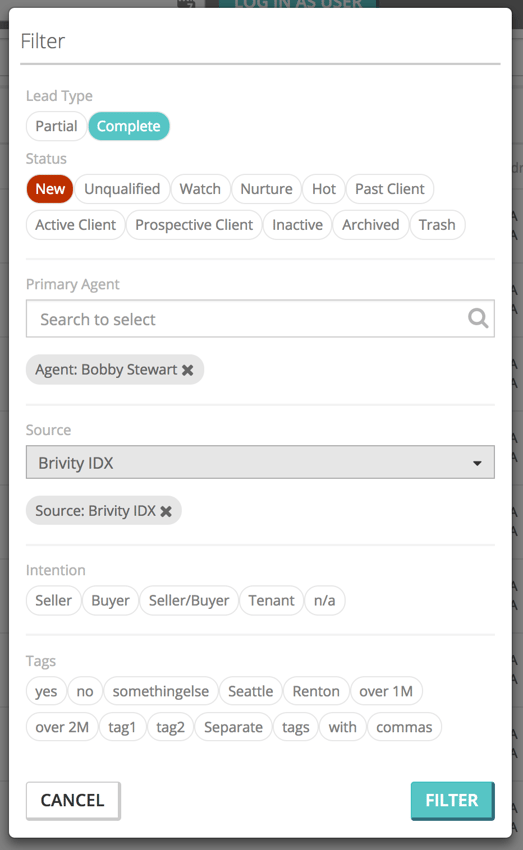 Now is a great time to sort the content on the page. Do so by clicking the headings of columns with the Sort Indicators. For this example, I sorted by Submitted.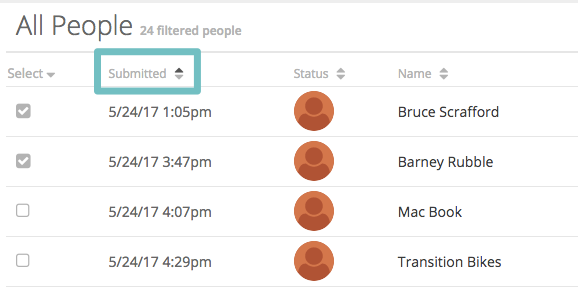 From this point, you can manage people individually or you can use the Multi-Select feature to manage multiple people at a time.