Use Smart Filters to Create Contact Lists
Create custom contact lists within Brivity. Any user can use Smart Filters to create and save contacts lists for their own CRM.
*Smart Filter lists are only viewable by the user who makes them.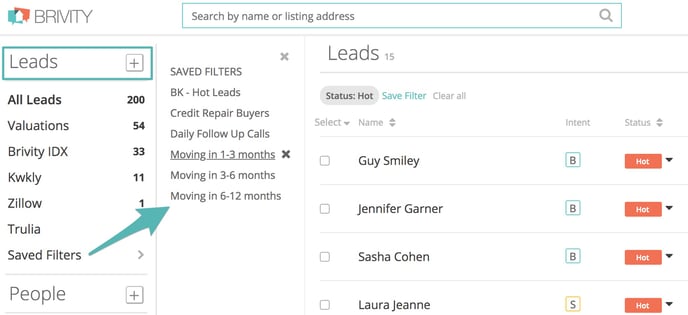 Step 1: From Leads or People lists click on FILTER in the upper Right to filter your contacts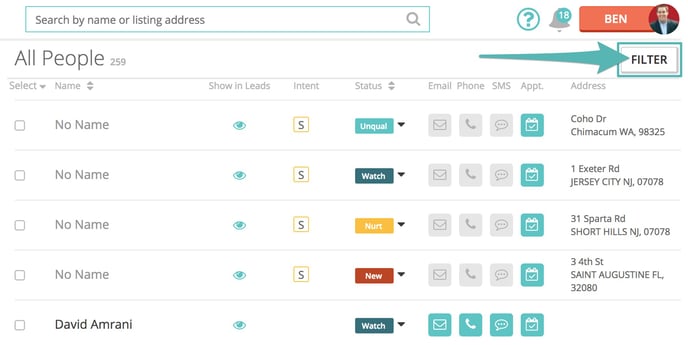 Step 2: Choose your criteria for this list and click FILTER at the bottom
Your filtered contacts will show up and the selected criteria will be visible at the top.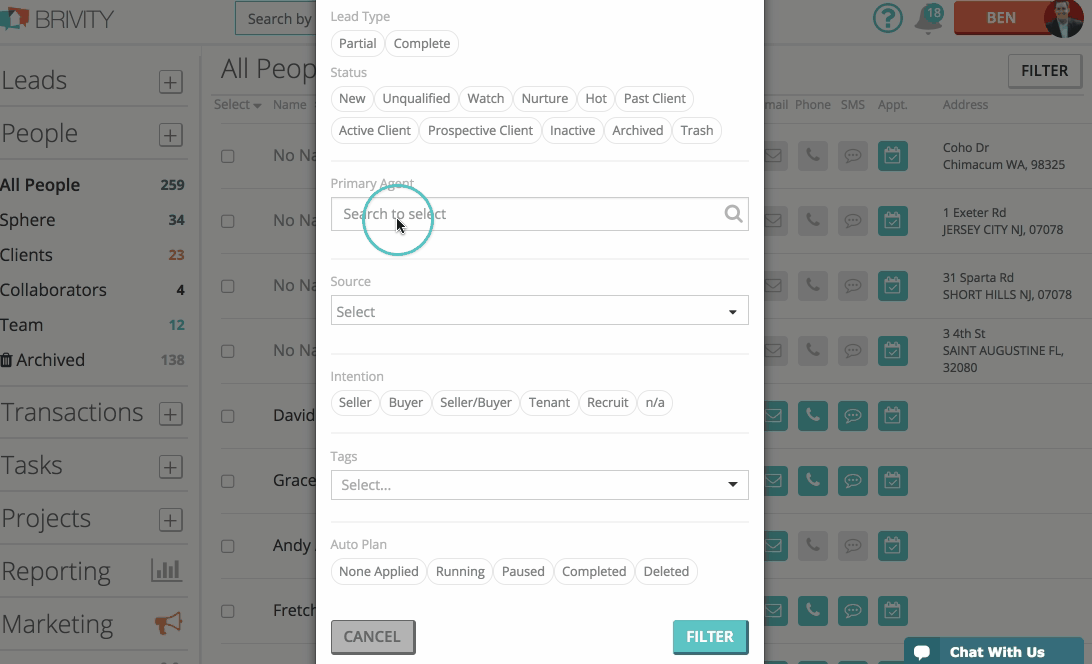 Step 3: Click the Save Filter button. Name your filter and then Save.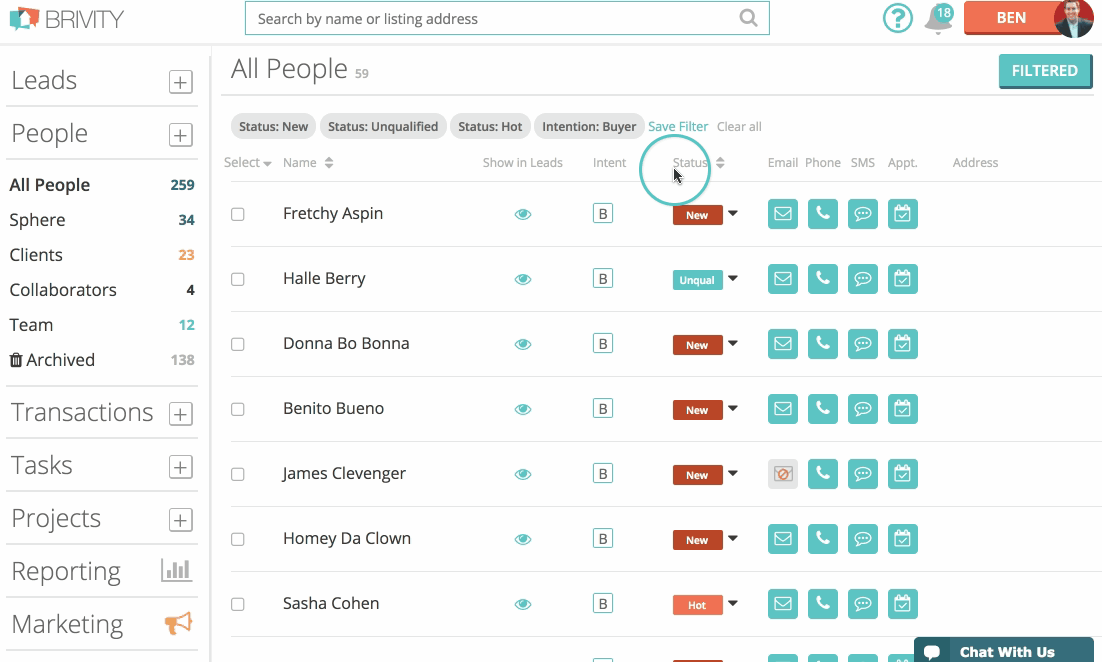 Step 4: You can then access your saved Smart Filters from the Leads Index on the left of the CRM.