Custom Call-to-Action URL on Postcards
You can customize the Call-To-Action for each postcard in a Brivity Marketer campaign to direct prospects to a URL of your choice.
To get started, be sure you are logged into your Brivity Marketer account.
Step 1: From the Dashboard, click on the Campaign Property Address.
Then Edit the campaign.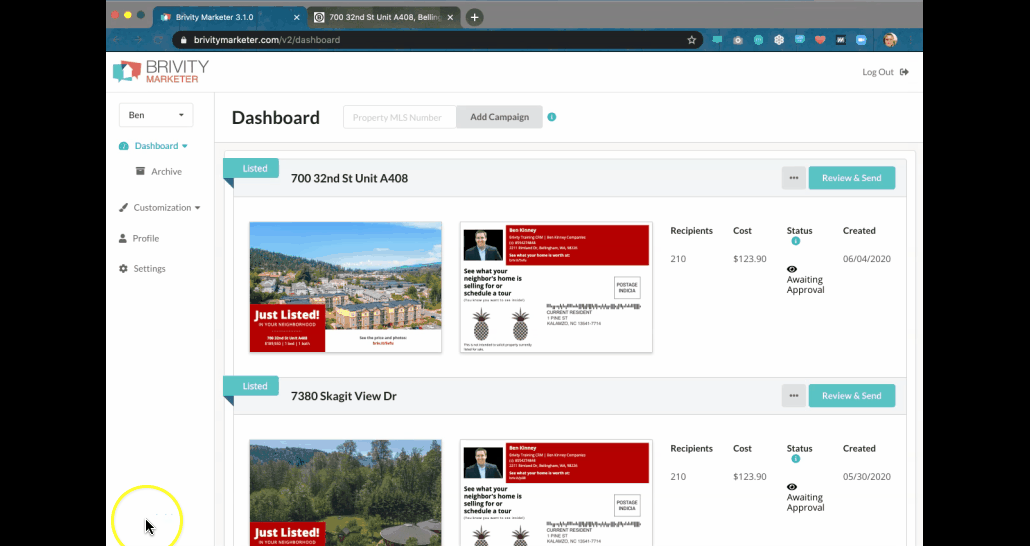 Step 2: Scroll to the bottom of the page. Select the radio button for a custom URL.
Then paste in the URL.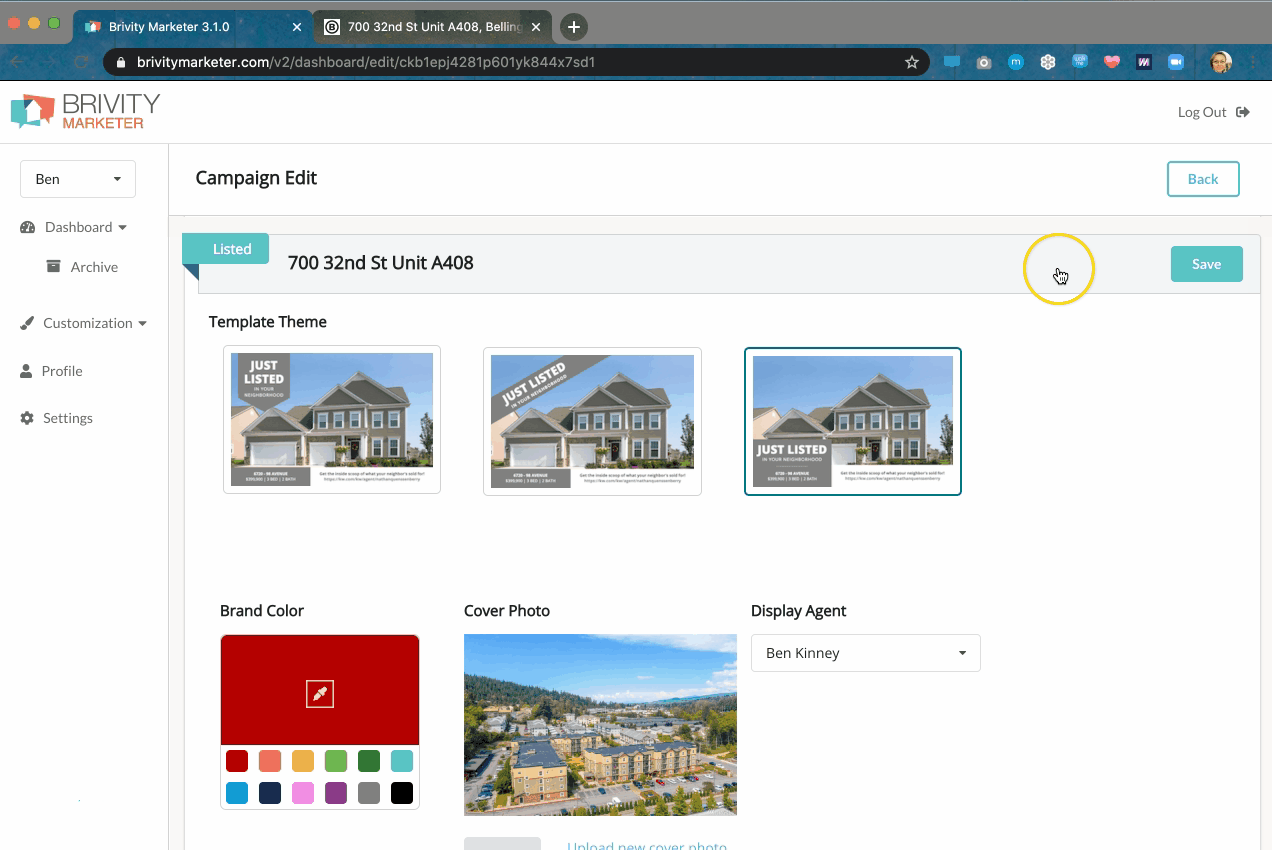 Step 3: Don't forget to Save your campaign and Approve it!