Website Builder Training - Edit Your Website
Update Top Areas Dropdown
Step 1: From your live website, type: /sitemap/ at the end of your URL. Example:
https://www.nicewebsite.com/sitemap/
Step 2: Under REAL ESTATE MARKETS select the CITIES option. Keep the page open and return to your builder editor in a separate browser tab

Step 3: From the builder, click the edit site option

Step 4: From PAGES, scroll to Top Areas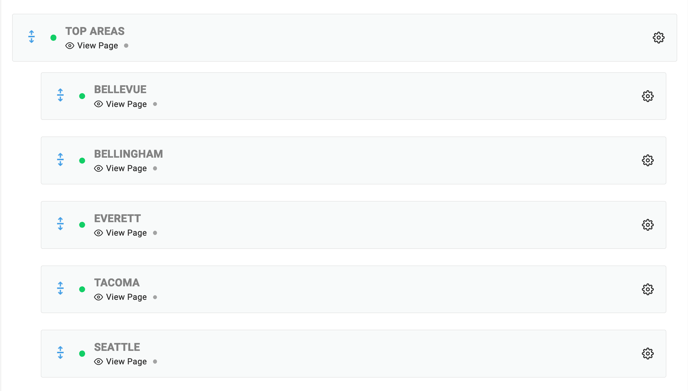 Step 5: To change an existing city to a new city, click the gear icon and select UPDATE PAGE NAME/LINK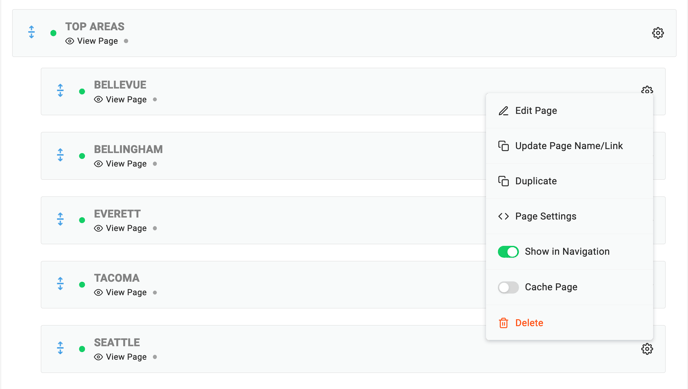 Step 6: Return to the browser tab with your website sitemap open, click on the city name, copy everything that follows the '.com' in your URL. This should look like:
/sitemap/city/WA/Anacortes
Step 7: Return to your site editor and update PAGE NAME and PAGE URL.

Step 8: Click SAVE and PUBLISH ALL
To add additional city pages:
Click the settings gear on an existing page and select DUPLICATE
Follow steps to retrieve the page URL from your site and rename the page with the new city name.