Brivity Website Daily Use
Use Tags with /share to distribute and follow up!
If you're using the Brivity /share feature, you know it's a great way to capture leads on your website by drawing them in to view a single property or a group of listings. But what if you want to run an ad and have those go to a specific group of agents? Or you want to run a different Auto Plan to automatically follow up with those leads?
Use tags with /share to route leads and/or to start a specific Auto Plan to follow up!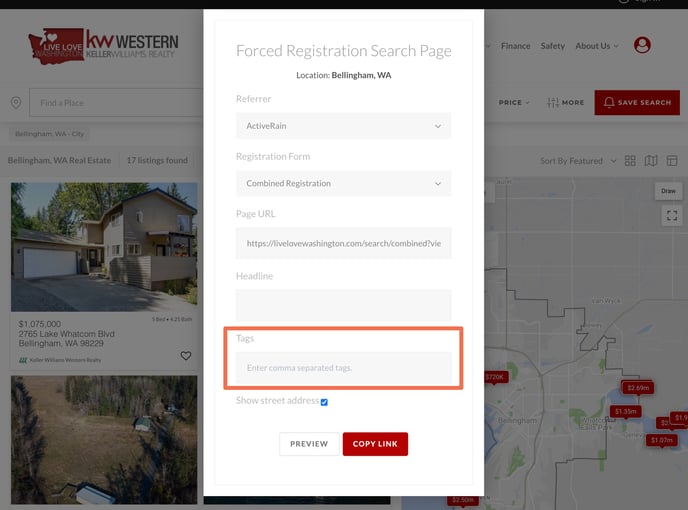 Benefits of Tags: By adding a tag (any tag, just make it up) you'll see leads come in with that tag. You'll be able to sort/filter contacts by that tag, leads can distribute to a select group of agents by that tag, and an Auto Plan can trigger just for that campaign based on that tag.
Playing tag has never been more useful!
---
Are you a KW agent? If you run Facebook lead campaigns though KW Command, you can use /share with Tags to direct different lead campaigns to specific agents in Brivity!