Wouldn't it be grand if all your contacts in Brivity could be constantly synced with your KW Command account? This is a thing! Sync all your contacts with PieSync- easy as pie.
Brivity Contacts can sync with your KW Command account! It will sync contact information like email and phone numbers, tags, contact fields, and description.
*Transactions will not currently sync.
To get started, you will need 3 things:
A Brivity CRM Account
A KW Command Account
A PieSync.com Account (see cost here)
*For best results, disable Lead Notifications in Brivity while you are conducting a contact sync (In Brivity, click your Orange Name Button > Account > Personal):

Please be logged into all of those accounts in a single browser.
Follow the below steps.
Step 1: PieSync permissions need to be enabled by an Admin-access user of Brivity. Here's how and why.
Step 2: Open your PieSync account and select [+] New Connection

Step 3: Search for Brivity and select it

Step 4: Search for KWCommand and select it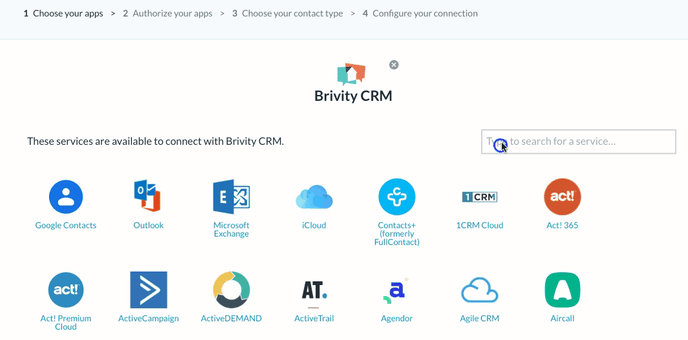 Step 5: Authorize both accounts (you will need a username and password for both)

Step 6: Select the sync settings. We suggest the below basic settings for every connection.
*If an agent is not selected as the Primary Agent in both the Command rule and the Brivity rule, all contacts will assign to the Account Owner in Brivity.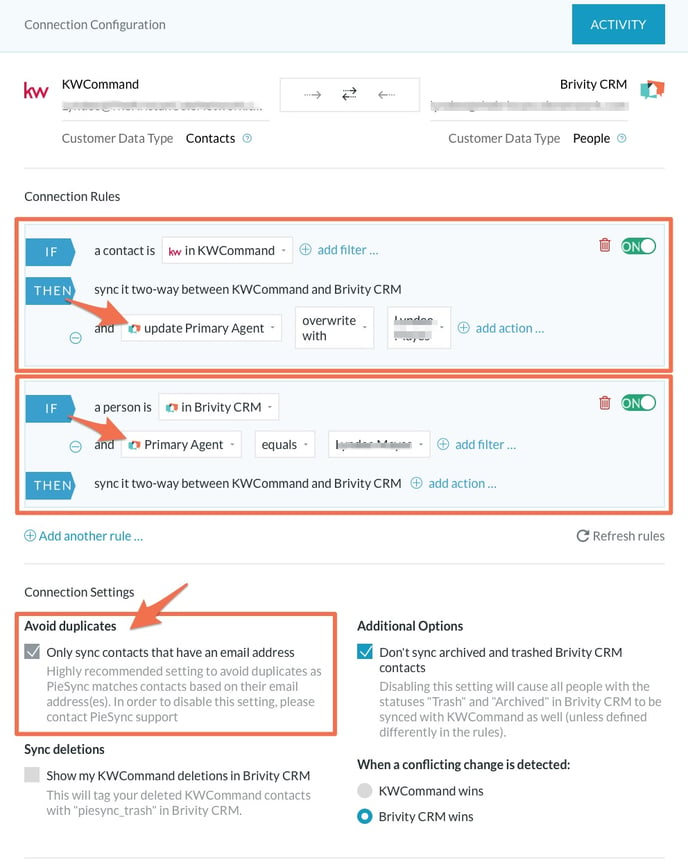 Step 7: Choose which fields you want to continuously sync between Brivity & KWCommand.
Most people allow all fields to map over, but you can turn any off as you wish.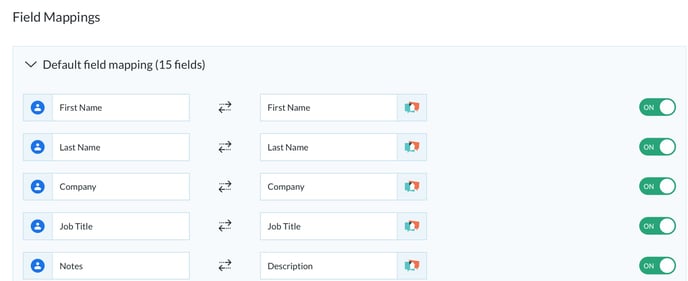 Step 8: When you're ready, click Start Syncing Now at the bottom right.

That's it! You can watch on the final page as contacts sync between systems!