Sync your Brivity database with hundreds of other Apps using Pie Sync. The connection will keep your database synced as there are additions or updates to contact records. This article will take you through steps to see how to set up Google Contacts with Brivity CRM.
To get started, you will need 3 things:
A Brivity Account
A Google Email Account (we suggest GSuite, but @gmail email account will also connect)
A PieSync Account (see cost here)
*For best results, disable Lead Notifications in Brivity while you are conducting a contact sync (In Brivity, click your Orange Name Button > Account > Personal):

Step 1: PieSync permissions need to be enabled by an Admin-access user of Brivity. Here's how and why.
Step 2: In your Piesync.com account-> Type Brivity in the upper-right search box and select it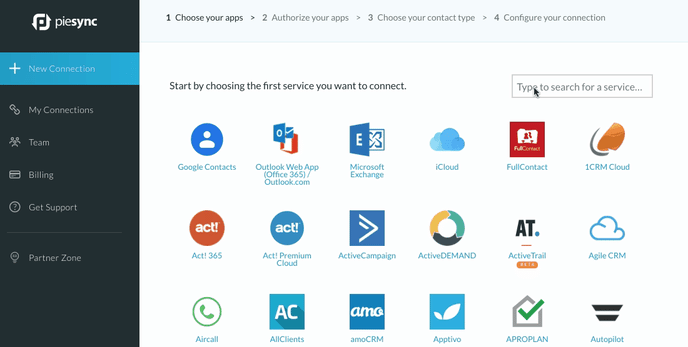 Step 3: Type in Google Contacts in the upper right Search Box and select it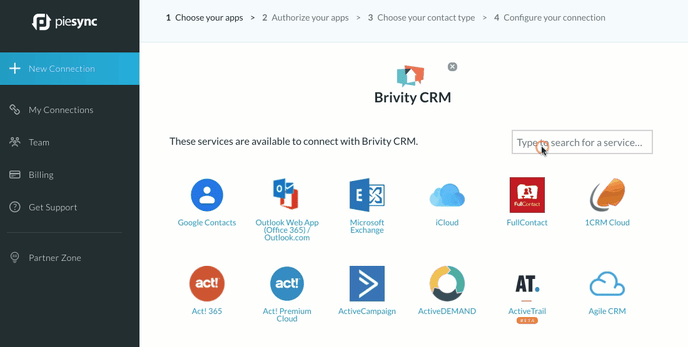 Step 4: Hit Authorize and Allow the Google Account to be used.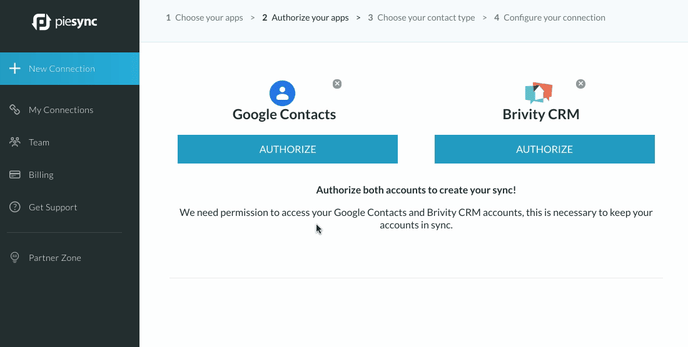 Step 5: Hit Authorize and Sign in to your Brivity account.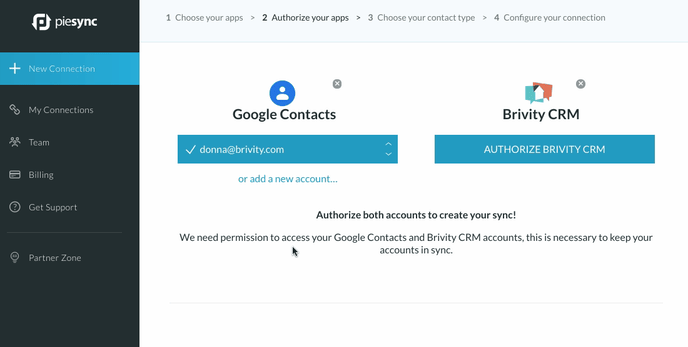 Step 6: Set up any your preferred configuration and Fields you'd like to sync between accounts.
*If an agent is not selected as the Primary Agent in both the Google rule and the Brivity rule, all contacts will assign to the Account Owner in Brivity.
Below are our suggested configuration settings with the most important settings highlighted.