Use the /openhouse to create a registration form for any open house! By creating an /openhouse form, open house attendees will be able to register before touring the house.
_______________________

*Note: Agents should use their agent website along with /openhouse. By combining the agent's subdomain and the /openhouse feature, attendees will assign to the correct agent in Brivity CRM.
_______________________
Step 1: Open your Brivity website to the property page of your listing.
*For best results, initiate in a private or "incognito" browser window
Step 2: In the address bar, add /openhouse at the end of the URL.
Step 3: A pop-up will appear. Set the open house date, time, and choose a form type.
Step 4: Allow people to fill out your form as they enter the open house.
Step 5: Have your open house attendees fill out the form when they enter. When it's over, hit End Open House in the upper right.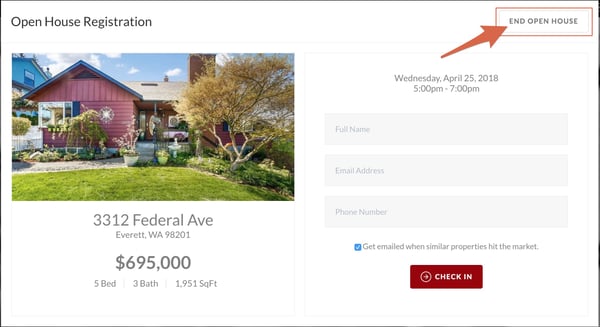 Step 6: Attendees will be in Brivity CRM with the tag of Open House & the Street Address.
Make every open house a success with easy registration forms using /openhouse!