Share the Brivity Home Search App
Brivity Home is the customer home search journey success tool. Consumers can find the latest homes that match their must-haves, save open houses for later, schedule a tour of a home any time, and connect with their agent.
Now you have an app you can share with customers to enhance their home search experience! Brivity Home is a home search app that is branded to you as the local expert in real estate.
Step 1: Find Brivity Home App on the right side of any contact record in Brivity
*IMPORTANT: Links from contact records are tied to that contact. Do NOT share a link from a contact with others.

Step 2: Click to Send search app invite and you'll get 3 options to send the app to someone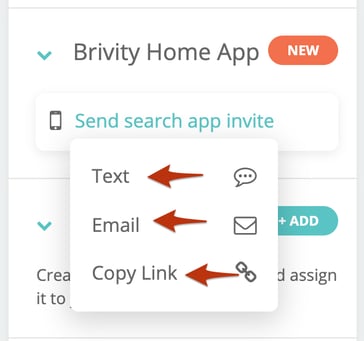 Select to Text, and a text box will open and auto-populate a text message with a link.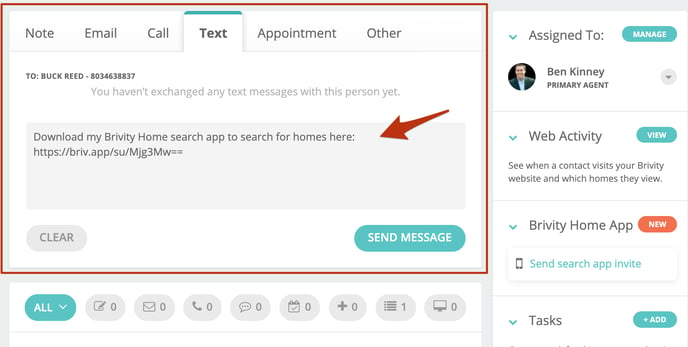 Select to Email, and an email box will open and auto-populate an email with a link to share.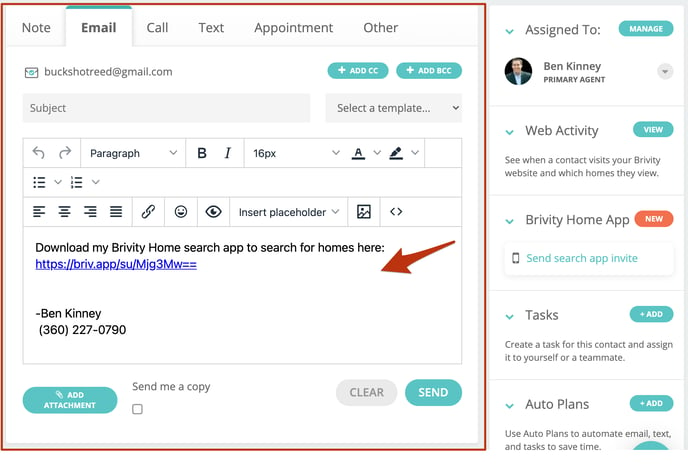 Select a to Copy Link, and a link will save to your clipboard to share in your favorite messaging system!