Getting Started with Brivity CRM
Setup your Brivity Profile
Create your new account, personalize, and include as much information as possible to make it easier for clients, leads, and other agents to find your information.
Step 1: Find your Profile
Click your name in the top-right corner and select Profile.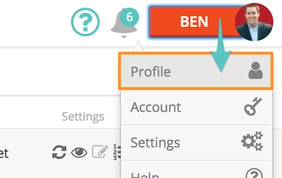 Step 2: Open the Edit Details Screen
Click Edit Details.

Step 3: Edit Your Profile Details and then Save
Some of the fields below will update your website and Brivity marketing, but most of the fields in your contact record are not publicly visible. The below fields are the only publicly visible fields.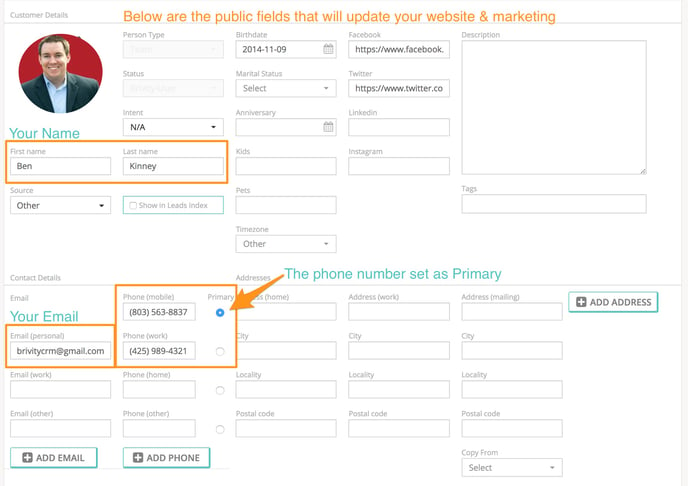 So who sees the other fields?
Only other members of your team who are users of your Brivity account will be able to view your entire contact record.