Brivity now allows you to call and text message directly from your CRM! First, you'll need to set a number up for each of your users.
*Note: Phone functions are only available in Brivity Platform accounts.
What is and Why Have a Brivity Number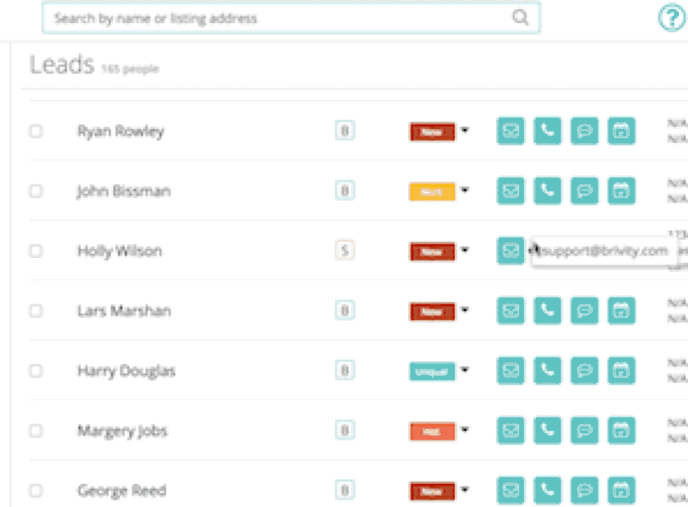 Step 1: Click on your name in the upper-right and select Account, and then Phone Settings. Click here to be taken directly there.

Step 2: Select each agent's routing phone number from the drop-down. Normally this would be the mobile phone number for agents and admin would select their office phone number. *Just keep in mind that Brivity will route calls this number.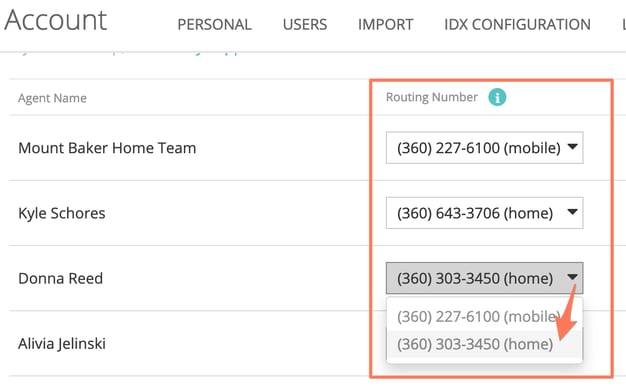 Step 3: Add a Brivity number for each user

Step 4: A modal will open. First choose a country, add a requested area code, and click SEARCH. Several numbers will populate for you to select from. Save when you have made your selection.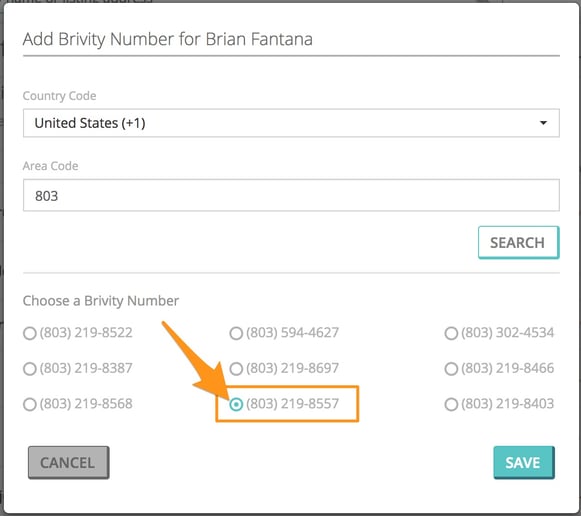 Yippee! Your first Brivity number is set!
Continue adding numbers for your team. Your users will instantly be able to click to call from any contact record.
To make a call, find a contact and click on the green phone icon: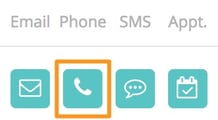 To text message, find a contact and click on the SMS icon: