Brivity now allows you to call and text message directly from your CRM! First, you'll need to set a number up for each of your users.
*Note: Phone functions are only available in Brivity Platform accounts.
What is and Why Have a Brivity Number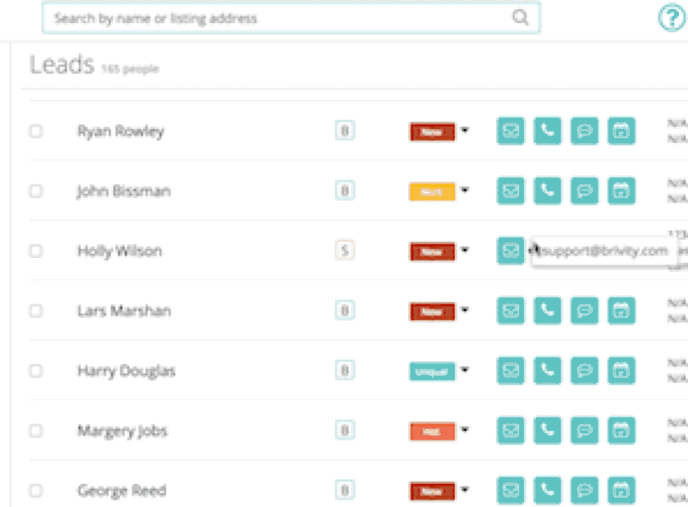 Step 1: Find Phone Settings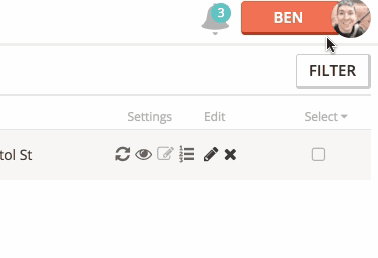 Step 2: Set a Routing Number
Select each agent's mobile phone number from the dropdown. We'll route calls there, and send text notifications to this number.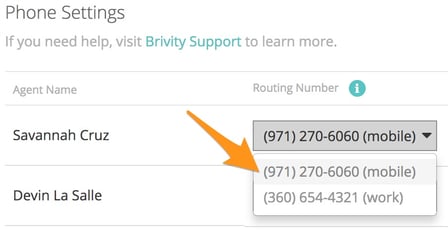 This setting tells Brivity send notification of text messages to this number. Incoming calls will also route to this number. If a mobile number is missing, the agent needs to add a number in their Profile.
Step 3: Add a Brivity number for each user
Setting a Brivity number allows your team to send, track, and deliver calls and texts and generate reporting for those calls and text messages- regardless of your agent's phone service providers!
Otherwise, Brivity would not be able to record and track calls or text messages from the many mobile providers available.

In the very soon future, having this also will allow Brivity to send text messages on a drip campaign using AutoPlans.
Step 4: Choose: Is this team member in the US or Canada?

Step 5: Enter the Area Code of choice, select a number, and Save!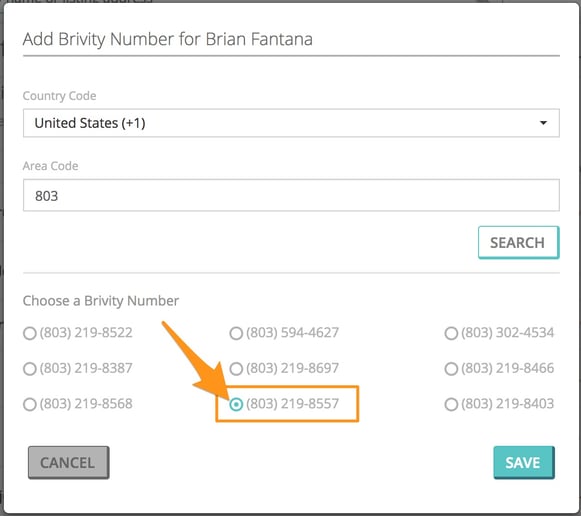 Yippee! Your first Brivity number is set!
Continue adding numbers for your team. Your users will instantly be able to click to call from any contact record.
To make a call, find a contact and click on the green phone icon: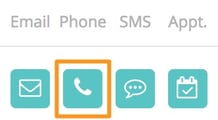 To text message, find a contact and click on the SMS icon: