Setup and use Recurring Tasks
Due dates for Tasks can be one time or recurring. Recurring Tasks recur every certain number of days or weekly based on a certain day. Recurring Tasks can be created by creating an individual Task or by setting a Task in an Auto Plan to be recurring. Click Here to see how you can make an Auto Plan. For now, we will get started on setting up a Recurring Task.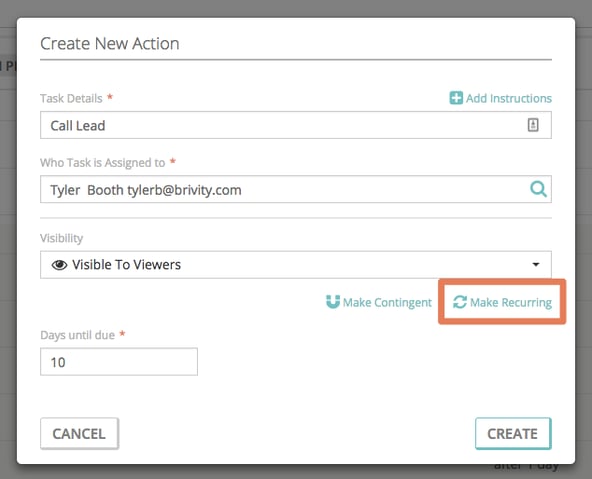 Whether you're working on an Individual Task or an Auto Plan Task, the steps to create a recurring Task are the same within the Task. Select the Recurring Frequency to be either Weekly or Every so many Days.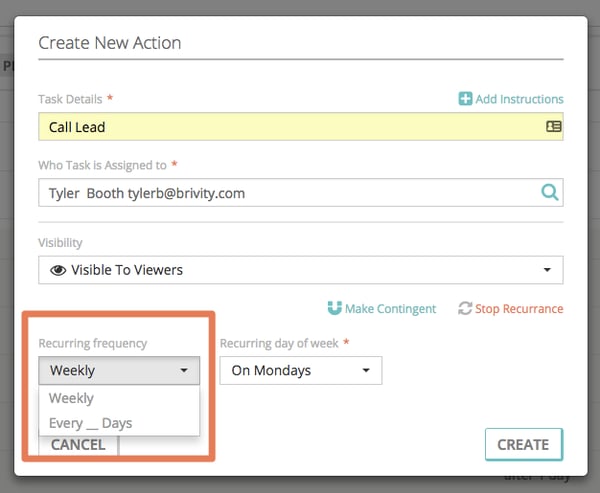 Selecting Weekly will make the Task occur once per week on the day you select from the Recurring day of the week dropdown. Selecting Every number of Days and imputing the number of days to Recur after will make the Task recur every X number of days. Lastly, pick the Recurring day of the week and you're set to go!