Website Builder Training - Edit Your Website
SEO: Adding Meta Description and Page Titles
Want to boost your website's SEO? A few quick steps and a little creativity can go a long way!
Step 1: From the PAGES editor, click the Settings (gear) Icon

Step 2: Click PAGE SETTINGS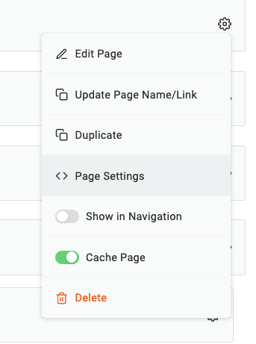 Step 3: Add a PAGE TITLE and PAGE META DESCRIPTION (keywords)
*Tip: Each page on your site should have a different title and different keywords used in the meta description. It can actually harm your SEO if each page is set up with the same keywords and titles.
This is where the creativity comes in - Think local keywords, locations, activities, landmarks, really anything that you think someone might search for! There are also online resources if you search for SEO Meta Description / keyword best practices.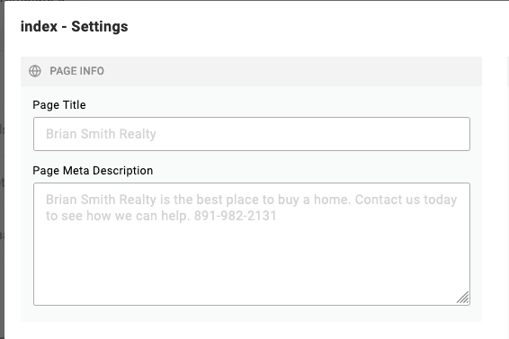 Step 4: Click SAVE and then PUBLISH your site
When publishing your site, always select ADVANCED OPTIONS and check all boxes before you click PUBLISH NOW