Send Mass Emails
Do you need to get the word out about something important? Brivity allows you the ability to send out mass emails.
First, we'd highly suggest that you not mass email your database with newsletters, "Spring Forward" or any generic information. Those emails typically have a very high unsubscribe rate, and you will never be able to email those contacts from Brivity again.
However, we know there are times that you need to mass emails groups of contacts about a listing or to tell them about a special announcement!
STEP 1: From any list of contacts, select the check boxes on the left.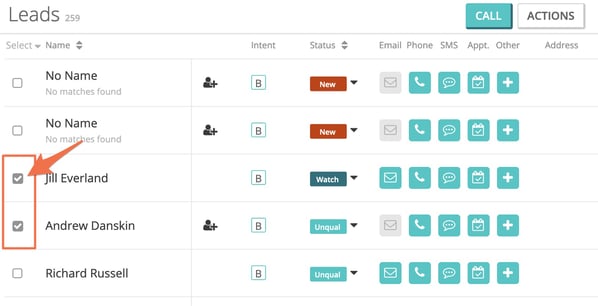 You can also use Select -> ALL or ALL ON PAGE from the top of those checkboxes.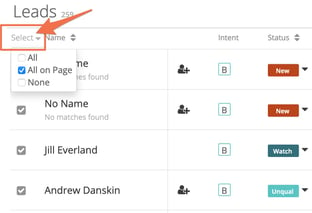 The checkboxes will enable the mass select tools.
STEP 2: Select Actions to see mass-update options, then click Email.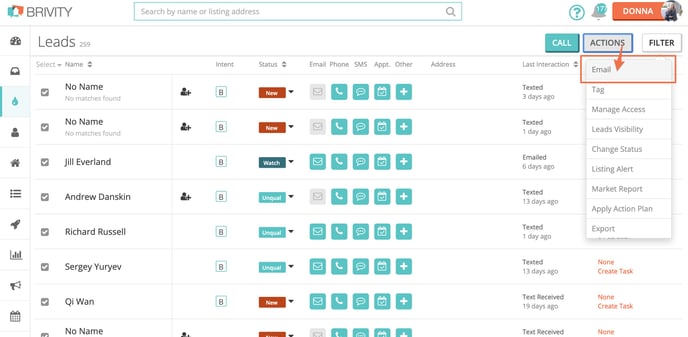 STEP 3: An email modal will pop open. Write the email here, or Choose Email Template.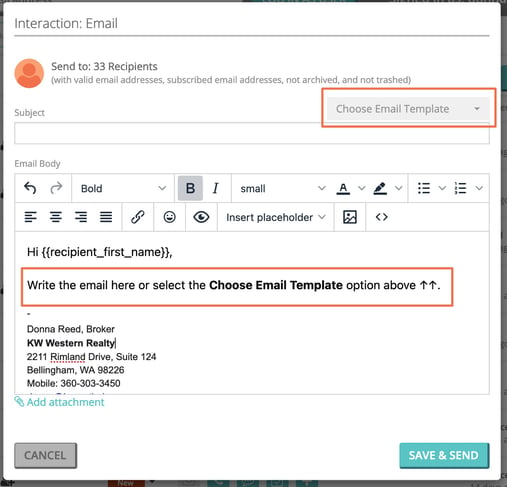 STEP 4: When you are done, Save & Send the email!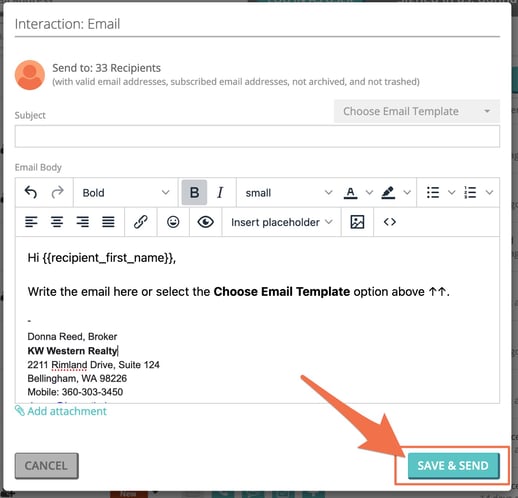 Follow these instructions here to create a template before sending your email.
*View our Mass Emailing Warning here.