Send Mass Emails
Brivity allows you the ability to send out mass emails to different contact groups within the system.
First, click on the People Type that you'd like to send the email to. You can also filter certain People Types by selecting the Filter button in the upper right hand corner.
Once you've chosen your selected group, click on the uppermost white check box: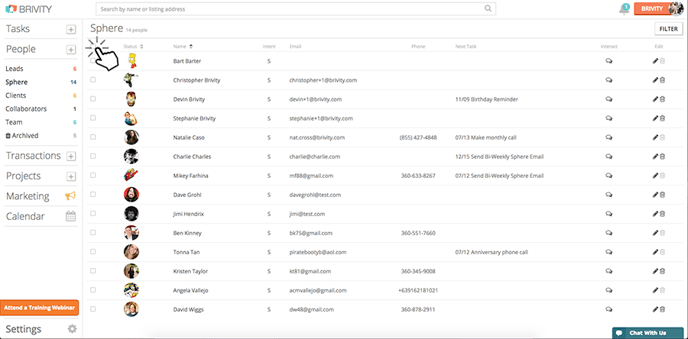 The top box triggers the mass select tool. Once selected, a new set of options appear in the upper right corner. Select Email.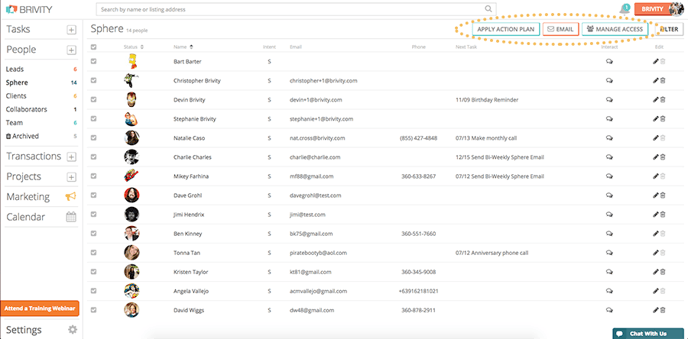 Once you've selected Email, you can choose whether you'd like to send a unique email to your group, or a an existing email template that you've already created. For more information on how to create an email template, you can follow these instructions here.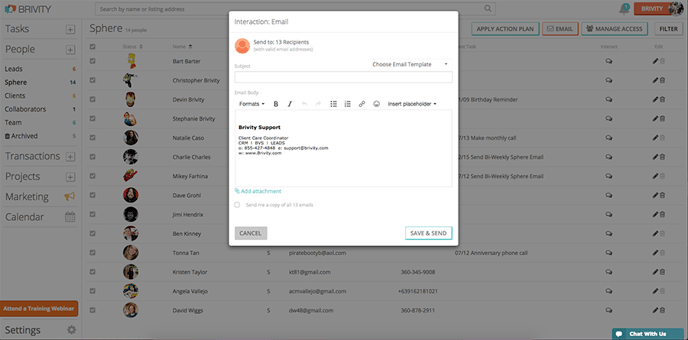 *View our Mass Emailing Disclaimer by clicking here.