Brivity allows you to manually send email from a contact record, from a transaction, or from a list of contacts.
First of all, we highly recommend that each user Connect a Google Email to Brivity. If you don't, emails through Brivity will not have permission to use your email, and will send from messages@brivity.com. Here's some common Q&A about whether or not to use the Google Email integration.
Here are all the ways you can Send an Email from Brivity
Step 1: Find the compose email window. There are 3 ways to do this.
* Option 1: If you see a teal envelope icon, click the envelope icon to write & send an email.

* Option 2: In a contact record, click the Email Tab.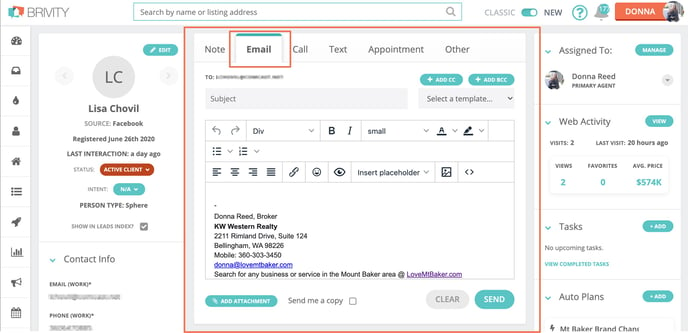 * Option 3: In a Transaction, click the bubble next to a contact and select Email.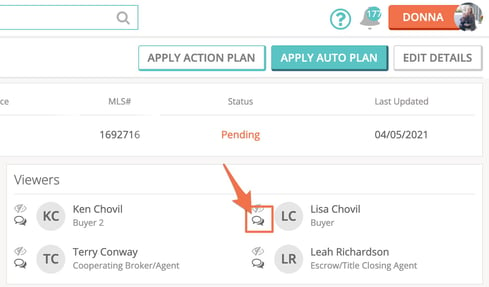 Then choose Email as the interaction type.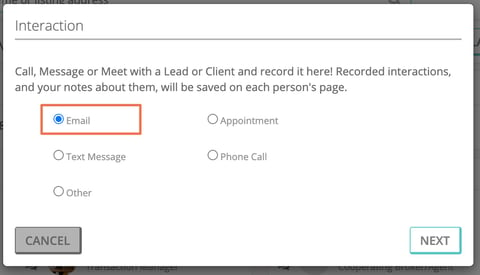 Step 2: An email modal will open. Write the email here, or Choose Email Template.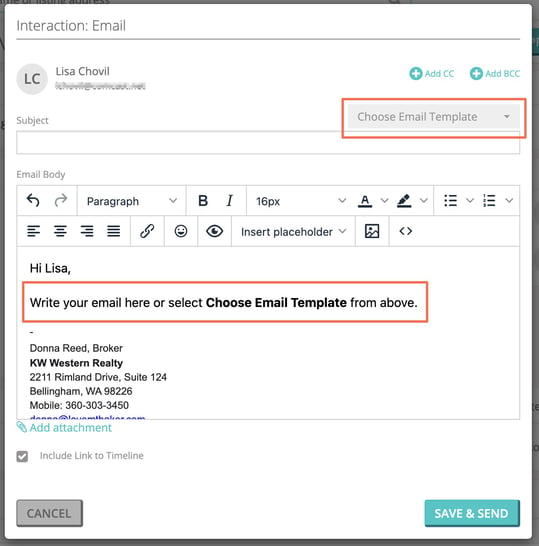 STEP 3: When you are done, Save & Send the email!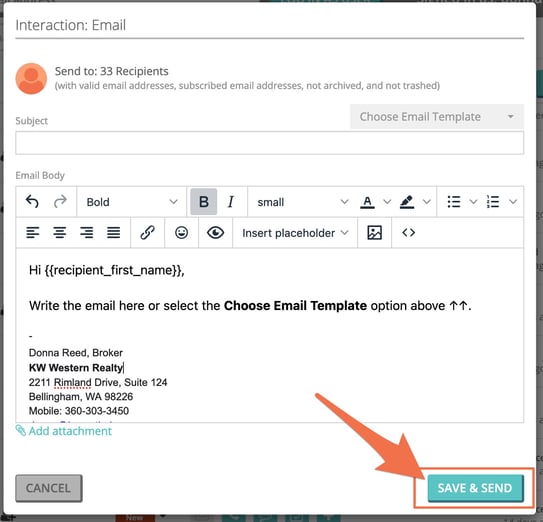 STEP 4: Sent emails show in the contact record Timeline. Click on the emails to open.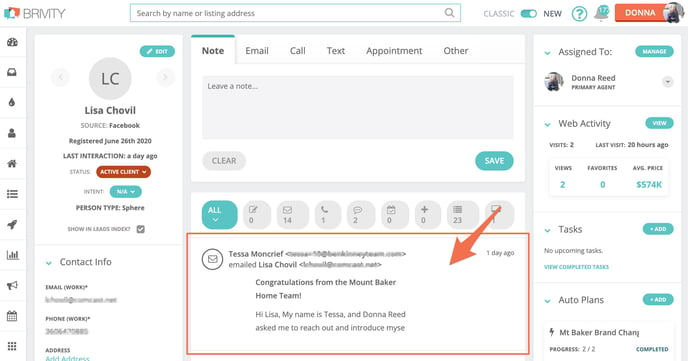 Additional info:
You can send mass emails through Brivity.
*View our Mass Emailing Warning here.