Reporting - Overview of the Tasks Report
Article for Admin access users.
Agent and administrator accountability is tracked in your Tasks Report of Brivity Reporting. Here, you'll be able to track accountability for:
Assigned Tasks
Completed Tasks
Tasks Completed On Time
Tasks Completed Late
Number of Logins for each user
Date of Last Login
Step 1: To get started, find Reporting on the left side of your account.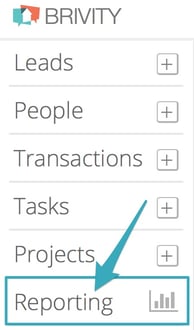 Select the Tasks tab.

Step 2: Sort by the Date Range desired for when tasks were assigned.
You can choose to see reporting for All tasks assigned or completed as of the end of the selected date range, or Newly created tasks (in date range). For example, if the date range is "Today", it would only show tasks created today, and of those, how many were completed.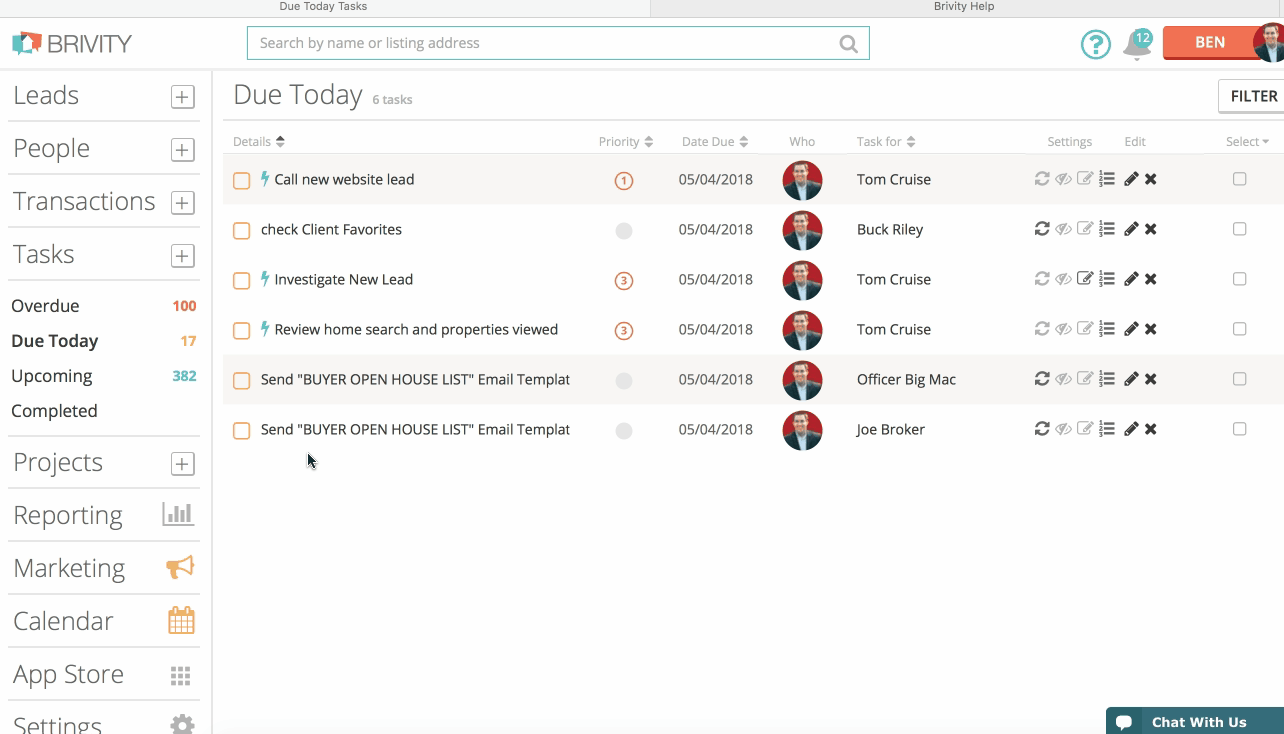 Step 3: Sort the columns using the arrows by the column names. You will see Administrators and Agents in two separate tables.