Only the Account Owner or Administrator can remove Users from the account.
Step 1: Begin by opening the Settings Dropdown and clicking Account.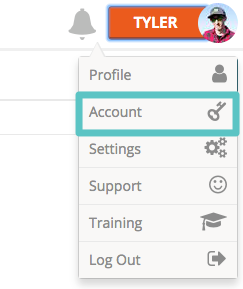 Step 2: Find the user to remove, and click the trash icon to the right of the user's name.



Step 3: Finish the removal.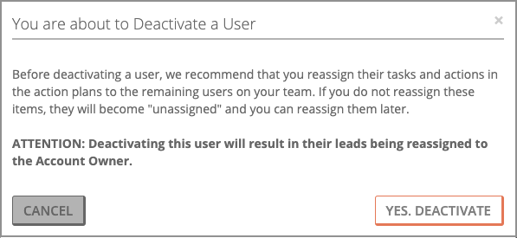 We recommend reassigning that user's tasks and actions before deactivating the user. If you don't select a user to transfer the contacts before deactivation, the user will be reassigned to the Account Owner by default.
Pro Tip: Create a tag (such as "Ben's Previous Leads") for the agent and apply it to all leads assigned to that agent before reassigning. This will help you remember which leads belonged to that agent.
Deactivating a user does not completely remove the user, but the user will be archived and unable to log into that account again. None of the user's information will be viewable or accessible.
You can un-archive someone by clicking the lightened Archive icon next to the user name.
If you wish to update your billing, contact Support at support@brivity.com or by calling 855-427-4848. You will continue to be billed for the archived user until you contact Support.