Website Builder Training - Edit Your Website
Remove Teammates from the Website
When adding new agents to your team, simply add them to your Brivity CRM to make them visible on your Brivity website. An Admin or the agent can control what photo and contact info displays on the site from the information in the agent's Brivity Profile.
However, when you remove users from your CRM, it currently is not dynamic to remove them from your website. Follow the steps below to remove a teammate from your Brivity website.
Step 1: Log into the Brivity Website Builder and click on your name in the upper right. Then click Account Settings.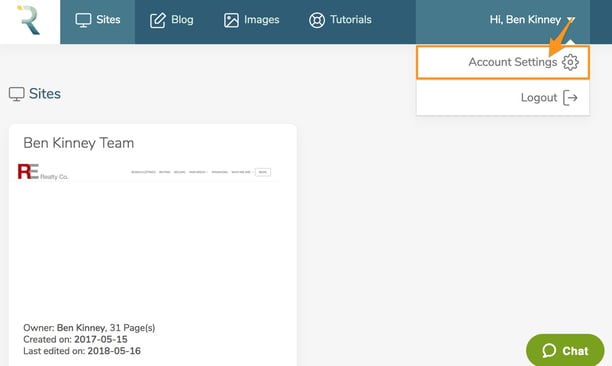 Step 2: In the Roster Settings tab, check (to show on site) or uncheck any user (to hide from site).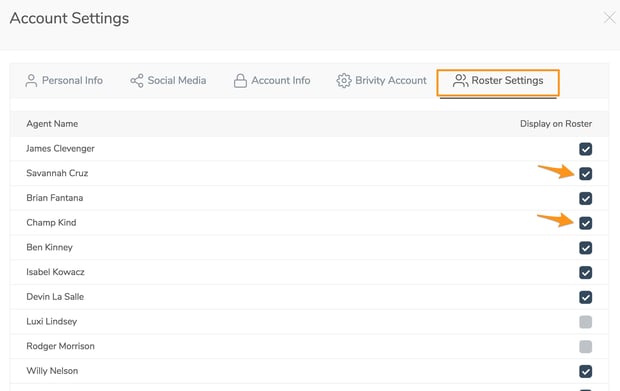 Step 3: Click Update Roster Settings at the bottom. That's it!