Have you ever wished contact records in Brivity would sync with your Google Contacts? with Dotloop? or with KW Command? Don't IMPORT your database- keep it synced to your other systems!
Keep your Brivity database contact records in constant sync with hundreds of other Apps using PieSync. The connection will continuously keep your database synced as there are updates to contact records in any connected system!
How Does PieSync Work with Brivity?


Follow This Guide to Get Started
First and foremost, your data is all yours! To ensure that no information is being shared from Brivity to other systems without your explicit consent, an admin-access user in Brivity will need to first enable PieSync to work with Brivity before your Brivity account will connect.
PLEASE NOTE: all users that are given access will be able to sync their own leads to applications, which may result in contacts being exported by a non-admin user.
Step 1: Go to the Brivity Apps Store. Find PieSync and hover to see and click View Details.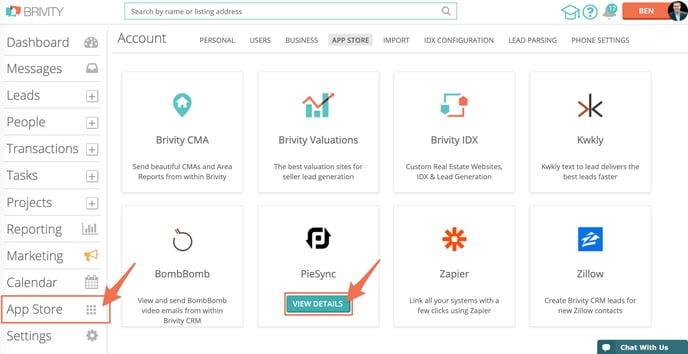 Step 2: Click Connect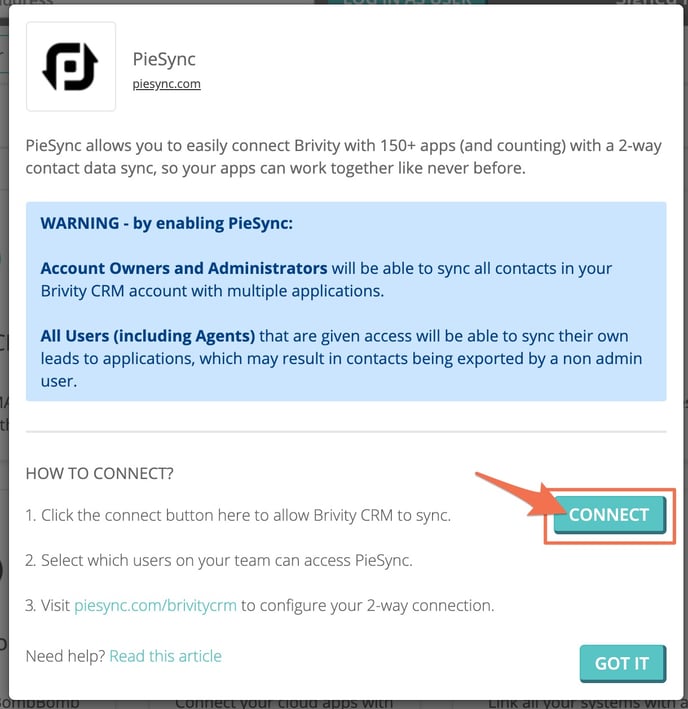 Step 3: The pop-up will hide after connecting. Simply hover on PieSync and View Details. You'll see new options.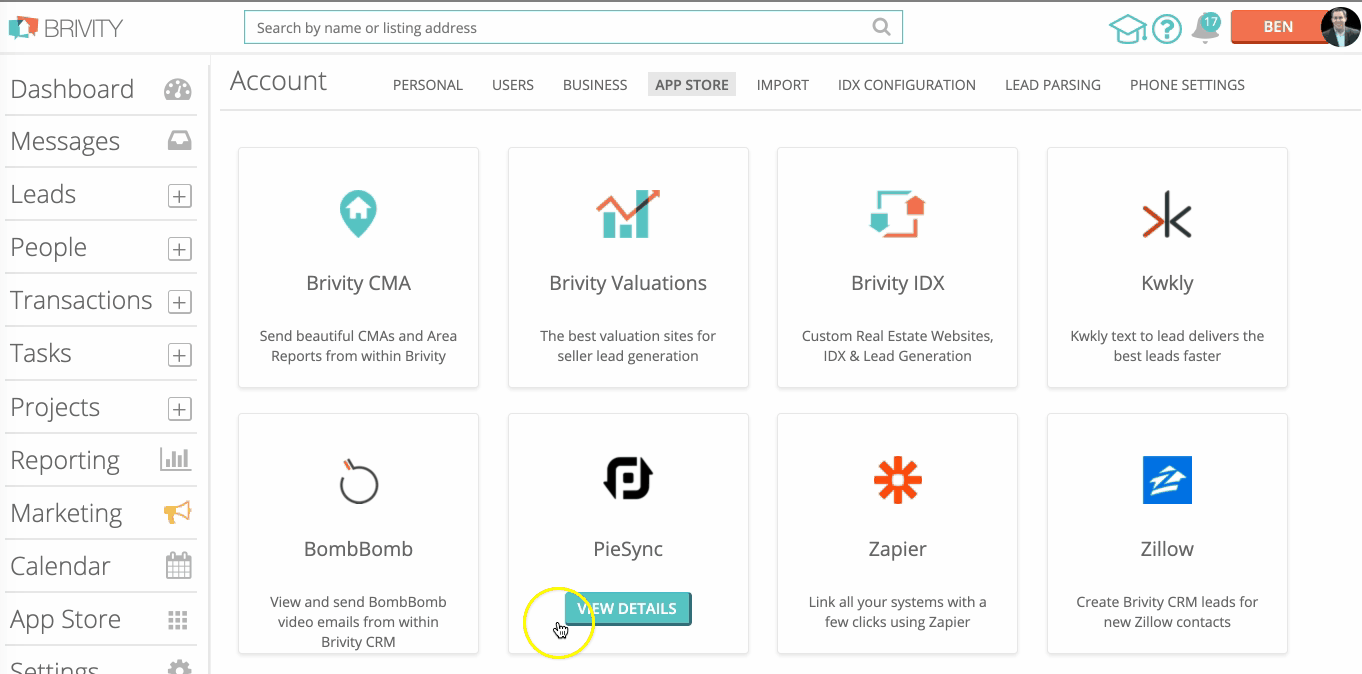 Step 4: Select Manage Access
Step 5: Flip the On/Off switch for all users who should have access to PieSync
The users given permission will instantly be able to make connections to any of PieSyncs applications. Here's some top connections you may want to make:
Sync KW Command and Brivity CRM
Sync Google Contacts and Brivity CRM
*For best results, disable Lead Notifications in Brivity while you are conducting a contact sync (In Brivity, click your Orange Name Button > Account > Personal):

Currently, PieSync can connect over 180 apps! Search the full list of Apps here.