Daily Management of Valuation Leads
Notification Emails for Brivity Valuation Sites
You can set up an automatic email to send lead information to recipients that are set up in your account. To set up recipients, follow instructions listed on this link. Use the Markdown Guide to include submitted fields in the email.
Under Settings, click on Notification Emails.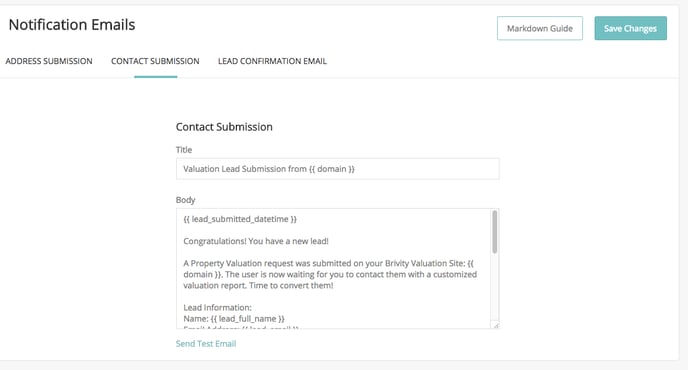 We set up default emails to be mailed to recipients. There are two types of emails - Address Submission and Contact Submission.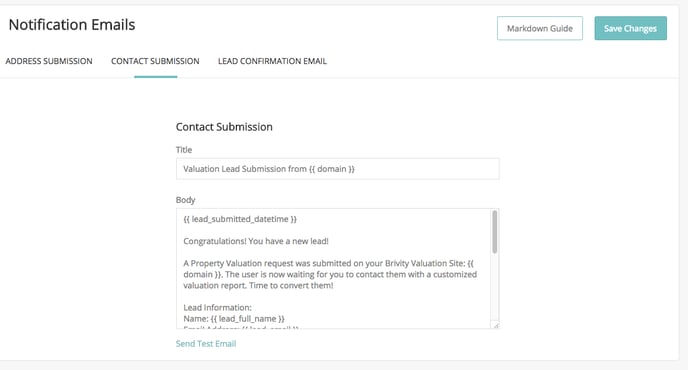 Send a Test Email and/or Save Changes.

Click here for instructions on setting up auto-response emails to send to leads.