Automate Your Brivity CRM
Mass Apply Market Reports
Market Reports are the most important thing you can do to jumpstart seller lead activities in your database.
To mass apply Market Reports
Find your contacts, select 50 at a time (per page) and set up the alert. Here's those steps below.
Step 1: From the Leads Index, select [FILTER] in the upper right.

Step 2: Select
Market Reports: None Created
Email: Has email
Address: Has Address.



Step 3: Above all the contacts, click the option Select and choose All on Page.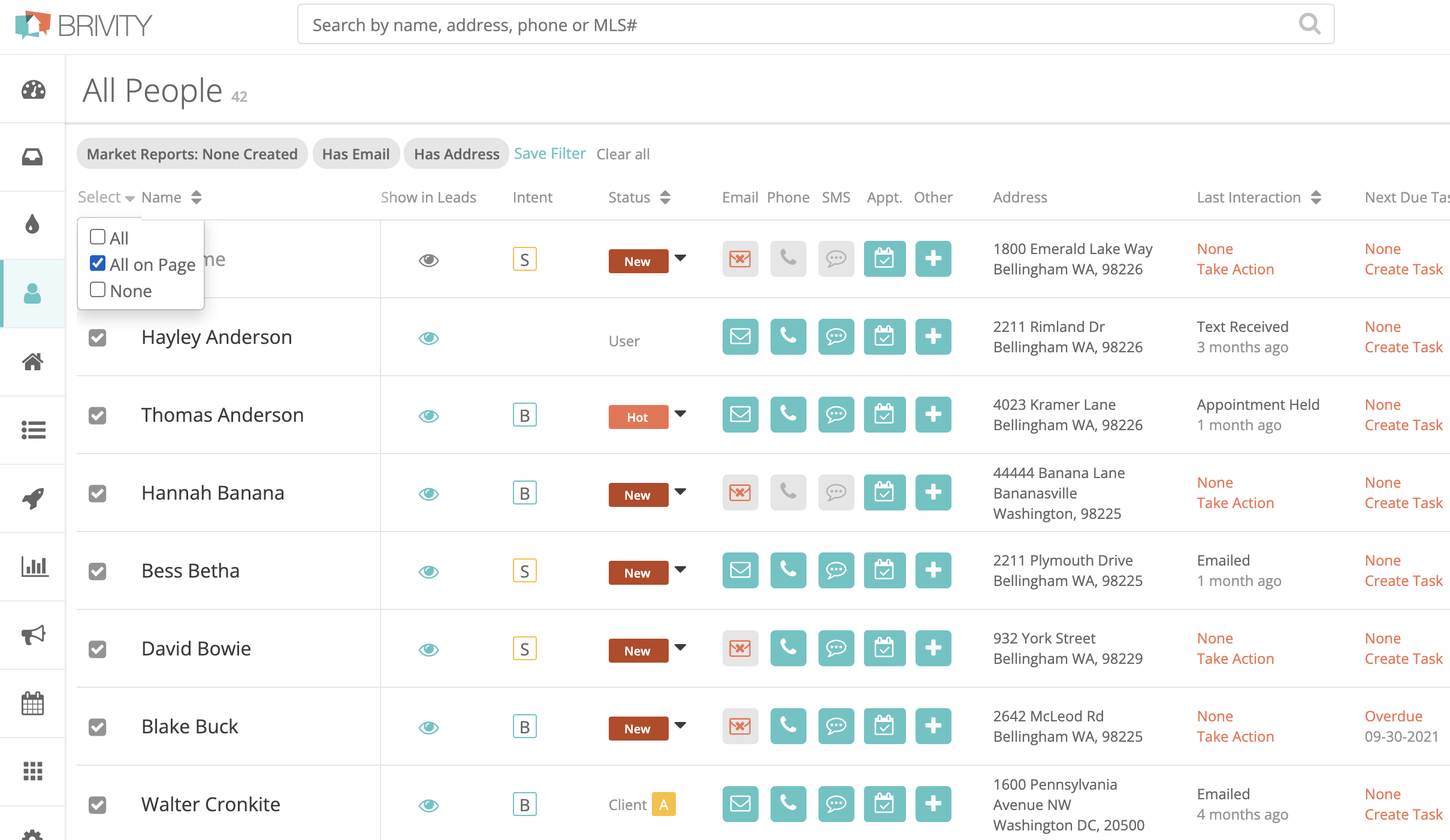 Step 4: The mass-actions button will appear. Select Actions then Listing Alerts.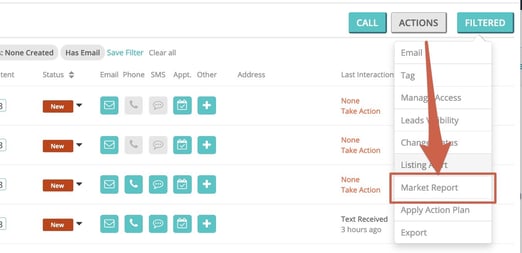 Step 5: Set up the report criteria then Save & Send.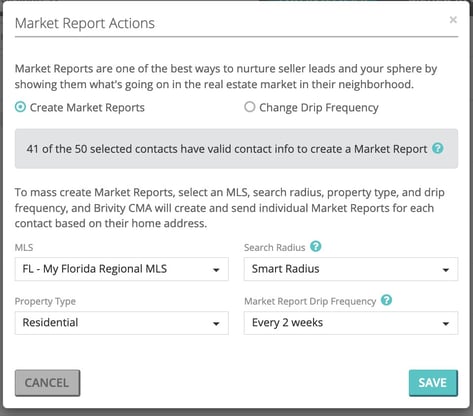 For multiple pages of contacts:
* This process can be done 50 contacts at a time. You may need to do this in multiple steps to set up all contacts in the list.
1. Scroll down to the bottom of the page and click Page 2 then repeat above steps.
OR
2. Refresh the page. Since your filter is set to pull out contacts without Market Reports, refreshing should remove any with alerts applied. Then repeat above steps.