Automate Your Brivity CRM
Manually Apply Auto Plans
Auto Plans were designed to begin automatically based on criteria. However, there are times that you may want to manually apply a plan as well.
To manually apply an Auto Plan, open any contact record.
Step 1: Find the Auto Plans section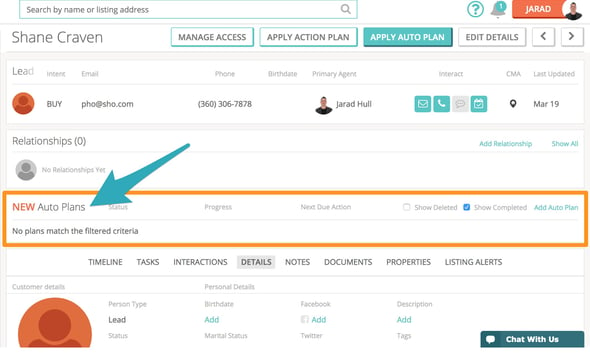 Step 2: Click on Add Auto Plan

Step 3: Select a Plan and Apply.

Step 4: See the Plan running!
Note that you can now Pause or Remove a running plan in one click!

Options:
Click on the plan name to see the steps.

Plan steps will display all tasks, emails, and texts.