Customize the image associated with your website to generate more interest through your social media platforms.
When a link is posted on social media, a main image of the article or website will pull over with it. This is called a Thumbnail Image, and you can update the image that shows when your website links are posted online.
Here's an example website thumbnail: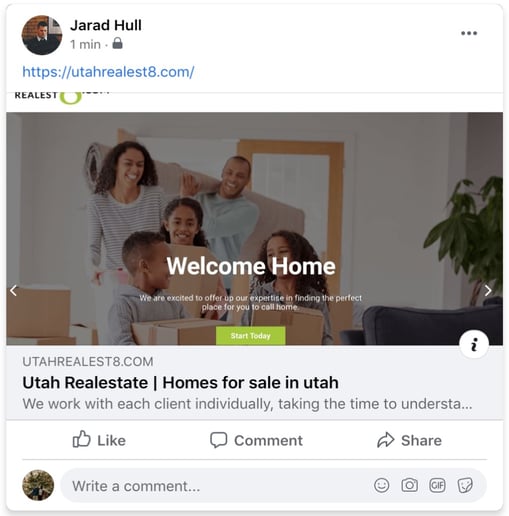 Have the image you would like to use when sharing your link ready. If your image is very large it's best to use a compressing tool like tinypng.com to make sure the image is web friendly.
To complete these steps, you'll need to be logged in to your Brivity Website Builder. Only the Owner Brivity account has an access.
Step 1: Click Edit Site to open the website builder.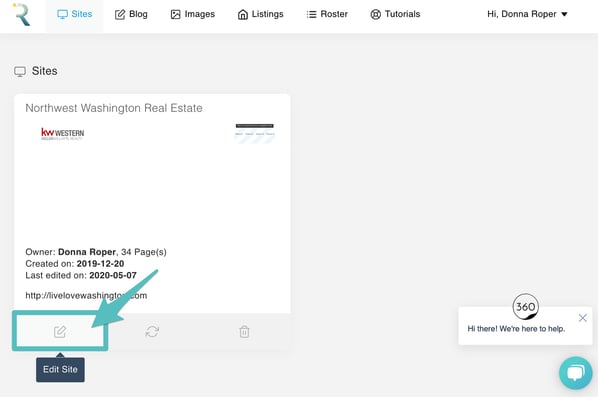 Step 2: Find the page you want to share. Click the gear icon on the right and select Page Settings.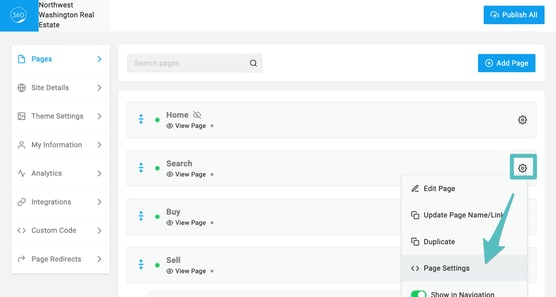 Step 3: Use the Page Preview Image field to upload your compressed image to the page.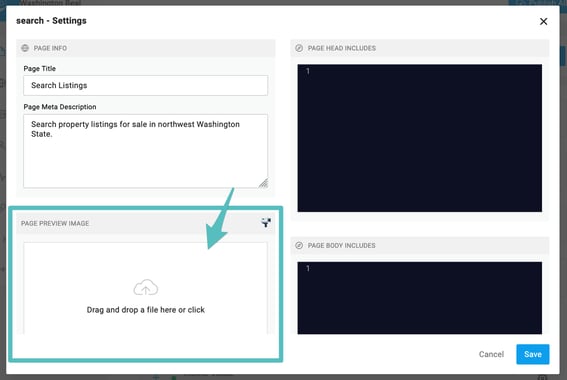 Step 4: Once uploaded, Save the changes to your Page Settings.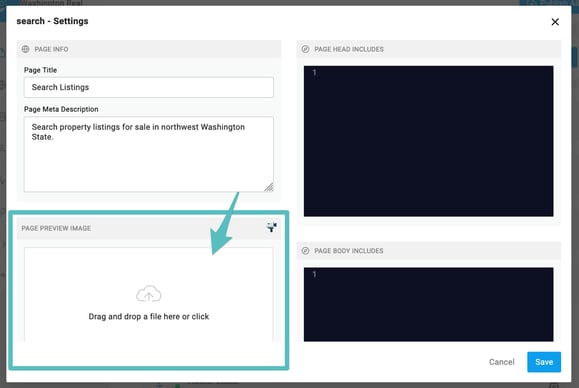 Step 5: Publish your site. The image will appear along with your link when you share on social media! If you want to market any specific pages on your website, you can add preview images to each of those pages as well.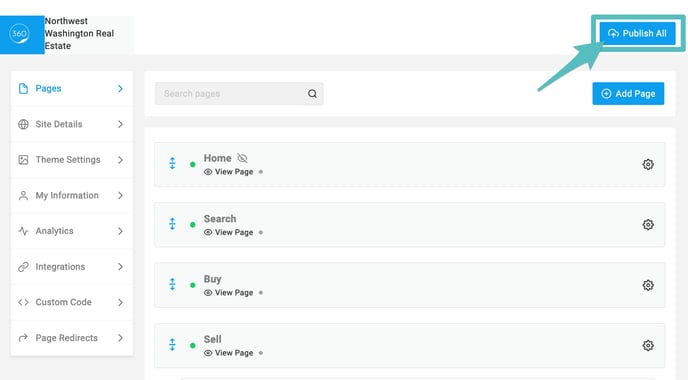 Step 6: Last step- If you're sharing the link on Facebook, run the link through the Facebook Debugger to pull the image though https://developers.facebook.com/tools/debug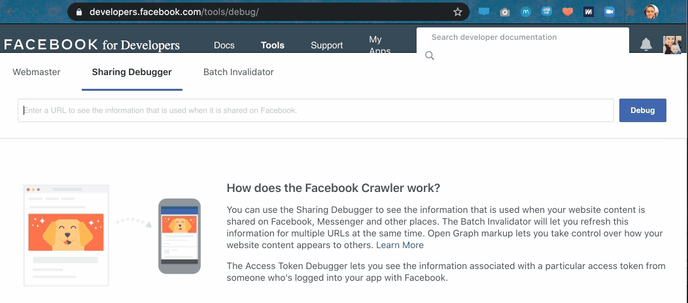 If you've used the Debugger before on a link and have changed the image, use Scrape Again.