Any systems that don't connect directly to Brivity, you may be able to find a connection using Zapier.com. It is a separate system, and you'll need to sign up to start zapping contacts to or from Brivity. Their free account will zap 100 contacts per month. Their next paid account zaps 1,000 contacts per month for $20/month. Get the plan you need based on your expected lead generation.
Here's a list of all the apps/systems that can be connected using Zapier. In Zapier.com, you simply select the apps you want to connect, and Zapier will walk you through the rest!
___________________________
Login to Zapier and click Make a Zap! in the upper right of your account.
Step 1: Click Make a Zap!

Step 2: Zapier will direct you through connecting your TRIGGER account.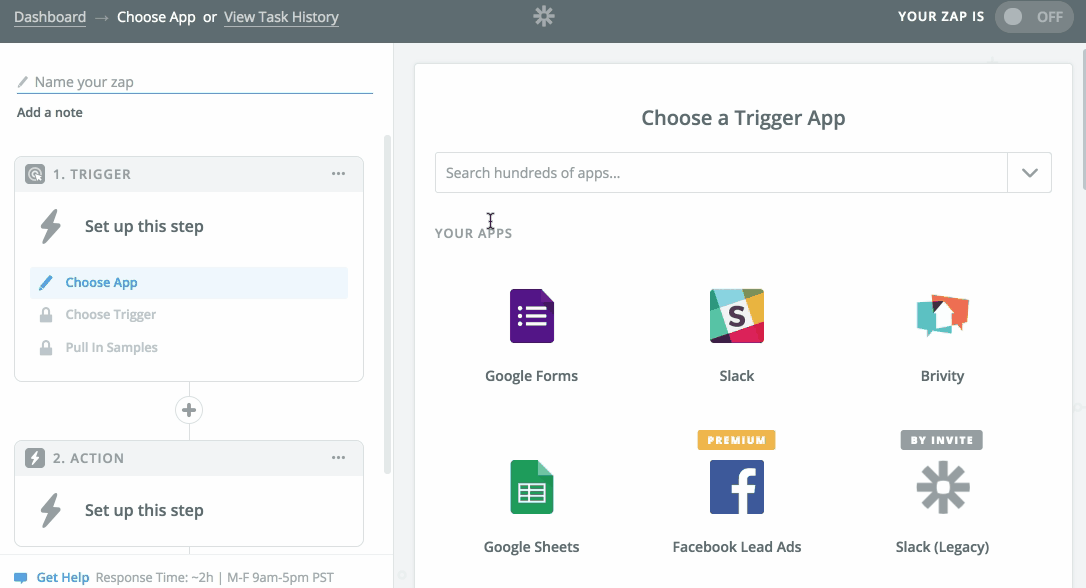 Step 3: Continue to set the ACTION account that leads will go to via this connection.
It will also ask you to choose the application, then walk you through the step.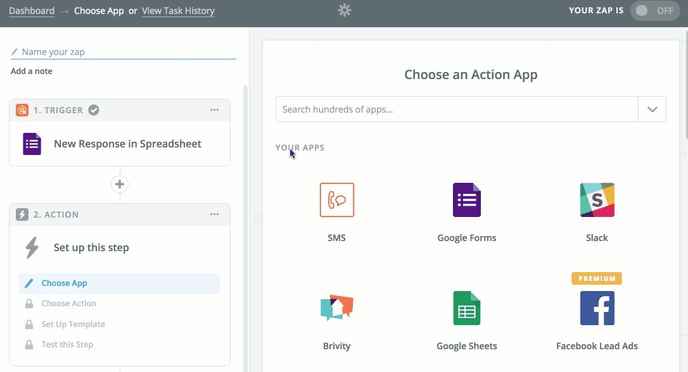 Step 4: Make sure that your Brivity Account is connected, You can find your API key in the App Store by selecting Zapier (https://www.brivity.com/appstore) Copy the API key and paste it in the Zapier window.
Step 5: Set up the Template to bring in the correct information into Brivity. Make sure to pull from the fields in the drop-down, this will allow the information to be pulled dynamically. *keep Contact ID, Site ID, & Brivity ID fields blank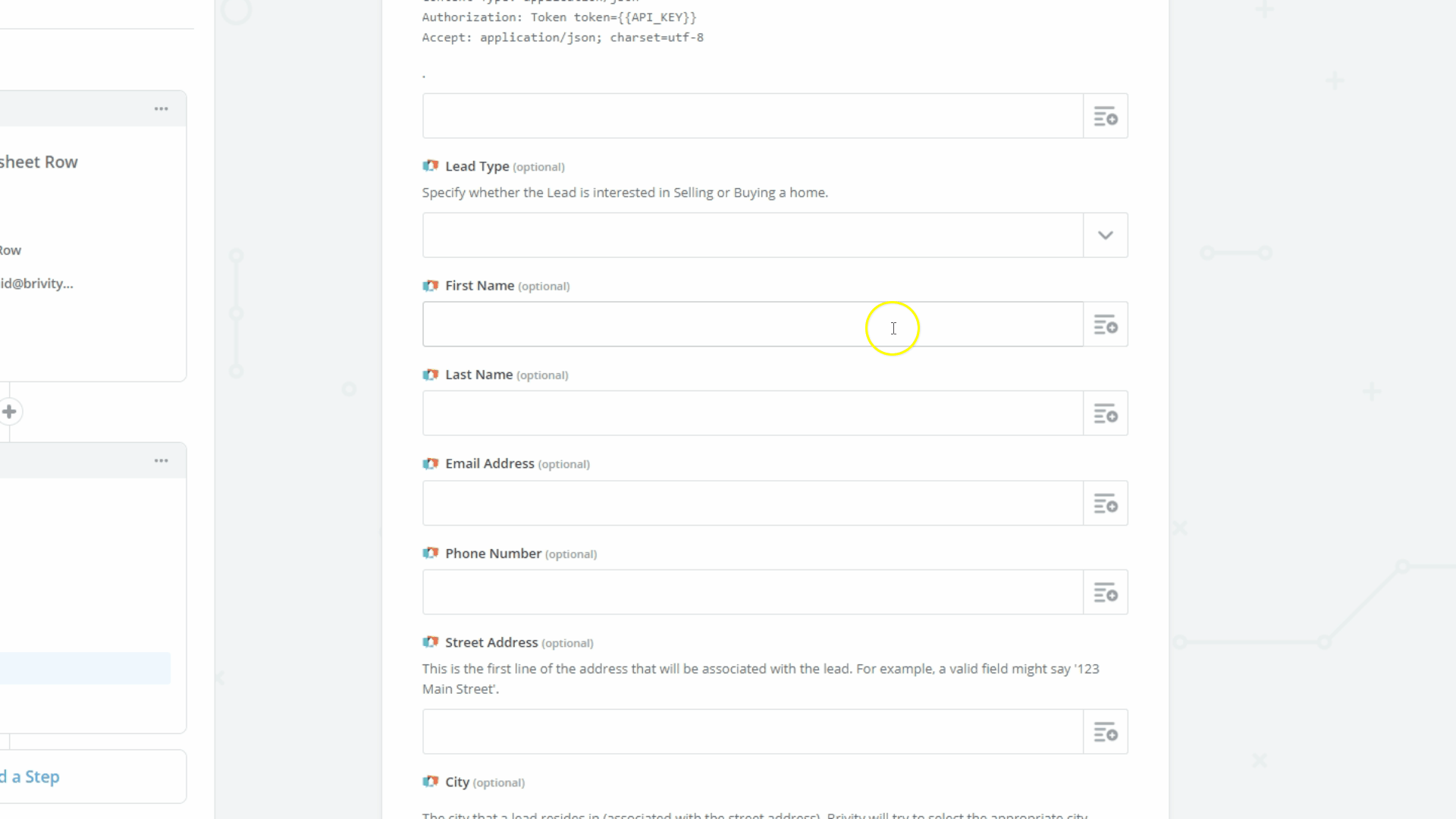 Step 5A: If you want to send leads to a specific agent you can use the Primary Agent ID Field * If you want to leads to round-robin between a group of agents ignore this section and keep the Primary agent Field blank, you will need to create lead routing in the CRM settings.
To find an agents ID as an admin, hit your name in the upper right corner, Account>IDX configuration then select the agent's name and find the numerical code in URL. copy it and paste it into the Primary Agent ID field
If you are an agent, hit your name in the upper right> Account>lead parsing. find the numerical code in the URL and copy and paste it into the primary agent ID field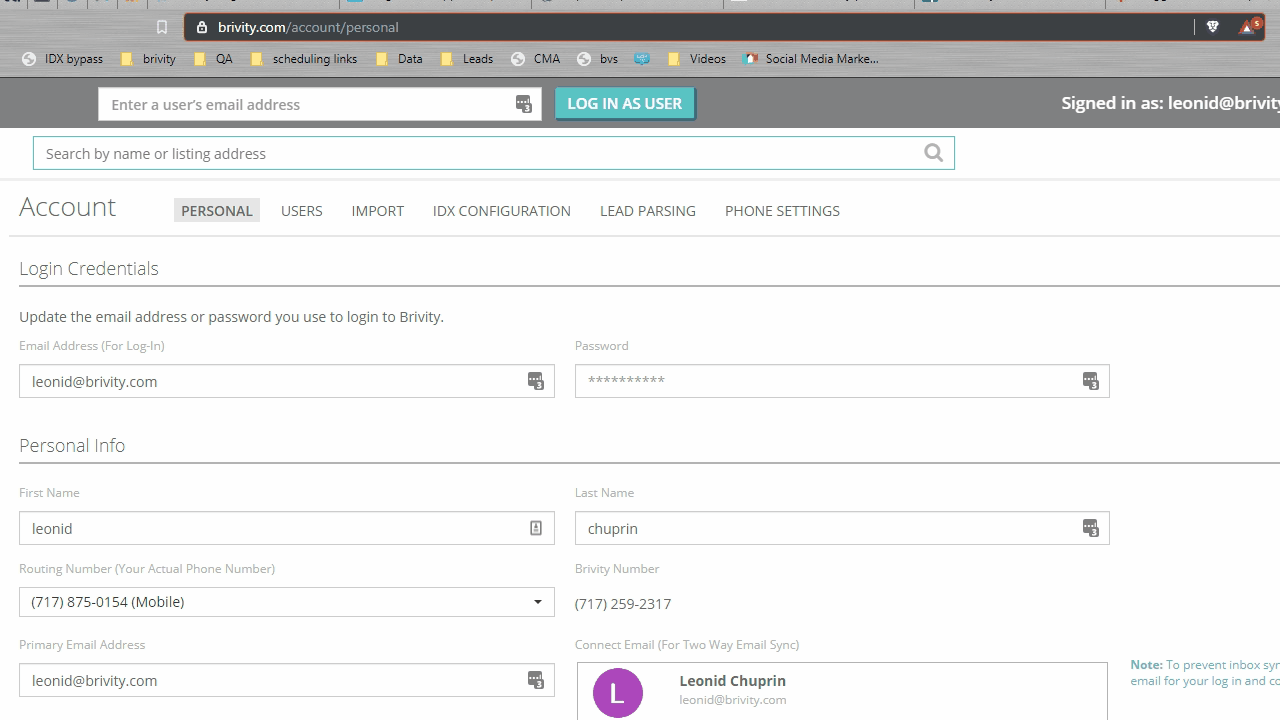 Step 6: The Best way to Track these leads is using the Source field (NOT source Catagory) Select the "Use a Custom Value (advanced)" option from the drop-down. A new field will appear and you can enter the source you would like to see in the CRM *Do not use special characters sometimes Zapier does not handle them correctly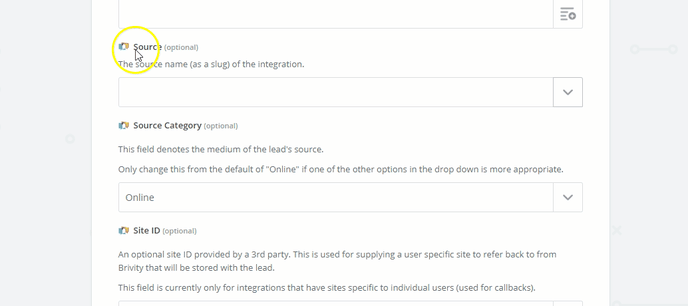 Step 7: You will need to also add that source into Brivity. Copy the source exactly as it is from the template (https://screencast-o-matic.com/watch/cqeOqG0LaS)
1. Open up a Google sheet or Excel file and in A1 type "source" and in A2 paste the source from Zapier
2. Save the file as a .CSV file then go to the import section of the CRM and import that file with the sources.
Step 8: Test your connection
________________________________________
Common connections to Brivity via Zapier:
Facebook: Create a New Lead in Brivity with Facebook Lead Ads.



Facebook lead ads make signing up for business information easy for people and more valuable for businesses. The Facebook lead ad app is useful for marketers who want to automate actions on their leads.
As leads respond to your Facebook Lead Ads, make sure each one ends up in your Brivity Account to distribute to your team, and manage your leads in one place!
________________________________________
BombBomb: Send a video email or begin a video email campaign to new Brivity leads



Bombbomb allows agents to create video emails that can automate out to leads and clients, like a "Welcome" video email when they sign up. Bombbomb videos play directly in the email, rather than clicking out to external video sites.
Click here to connect
to BombBomb
to begin video email marketing!
________________________________________
Google Sheets: Send every Brivity Lead to a Google Spreadsheet



Quantifying your incoming leads in a Google Spreadsheet can be useful on many different levels. You can set up Zapier to make sure as every lead hits your Brivity account, that it also hits a Google Spreadsheet.
Create a new row of information in a Google Spreadsheet each time a new lead is added to Brivity!
________________________________________
Email Parsing: Create a New Lead in Brivity by Parsing Emails from Lead Sources



Unfortunately, not every lead source connects to Zapier. However, if you get email notifications from any lead source, those are generally in a standard format that can be set to be recognized by Zapier software. Formatted example emails are where the format of the lead email looks something like:
First Name: John
Last Name: Doe
Phone number: 202-867-5309
Email: john@doe.com
Comment: I'm interested in more information on this home.
________________________________________
Slack: Send your entire team a notification of new leads in a Slack Channel



Slack is a communication system for all your team to stay in pace with each other and your business! When you push a notification of new leads to a Slack Channel, your team members will all be updated in real time to begin each team members reaction in your sales processes.