Marketing and Advertising
How to Use the Marketing Page to Create ActiveRain or Blog Posts

To Create ActiveRain or Blog Posts, Select Marketing from the Left Navigation bar.

Navigate to the listing you are creating an ActiveRain or Blog Post for. Select the ActiveRain icon for that listing (an orange circle with ar inside of it- note that you will only be able to post to ActiveRain if it is a colored icon and not greyed out). After selecting, log into your ActiveRain account.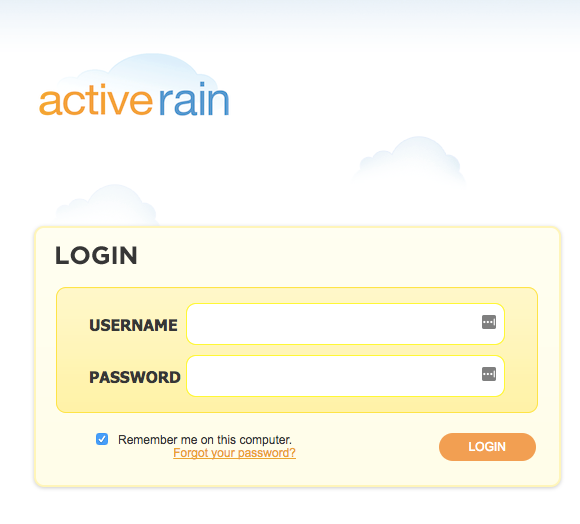 Once logged in, an ActiveRain post will pull up from the profile you are logged into (so there's no set up for this in Brivity). The post is copied into your clipboard. From there, paste in the source code for ActiveRain or for your own blog.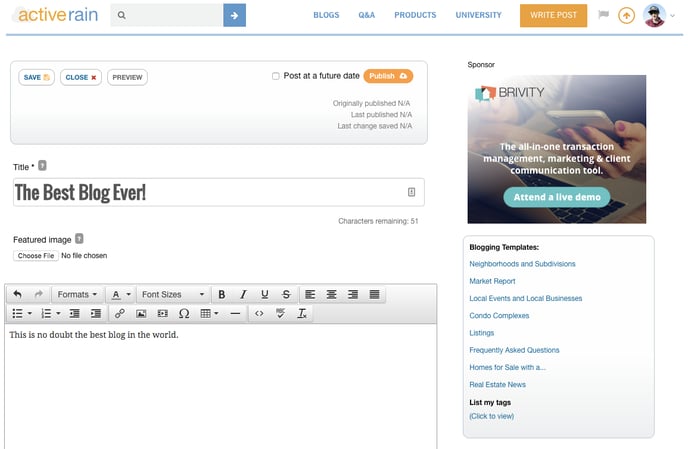 Back in Brivity, check the ActiveRain checkbox to signify the post has been completed and alert your clients to its completion.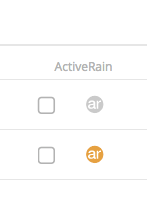 You'll know it's been complete when the icon is Grey. If it's colored, that means you should re-update your posts!