Billing, Pricing and Policies
How to Update Your Payment Method
To update your Payment Method, open the Settings Dropdown and select Account.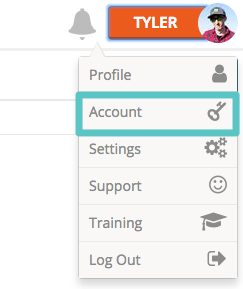 Select Business from the Context Bar to view your business information. Click Request Billing Update.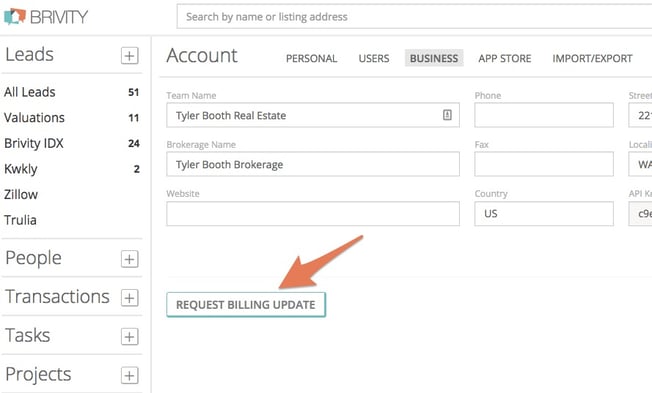 Enter your information into the form, then select Update Payment Method under "Reason for Contact" dropdown and then click Finish.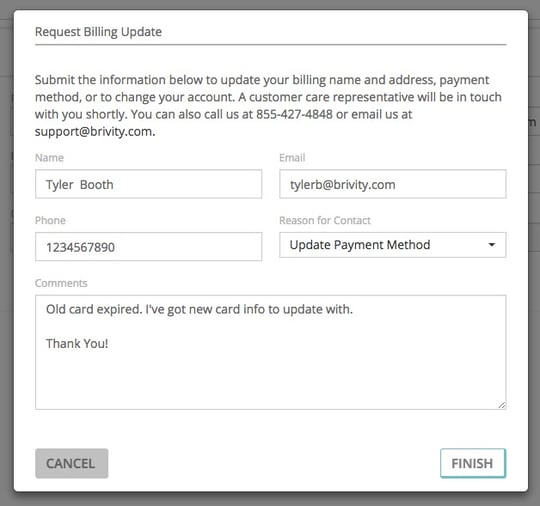 Your request to update your payment method will be submitted to Brivity Support who will contact you via email or phone.

You can also call Brivity Support to update your payment method over the phone at (855) 427-4848.