Daily Management of Transactions
How to Find a Transaction Using the Search Feature
If you have a large number of Transactions, you can search by address rather than looking in the Transaction Index.
Enter the address of your Transaction in the "Search by name or listing address" box at the top of the page. The relevant search results will populate in a drop down menu below.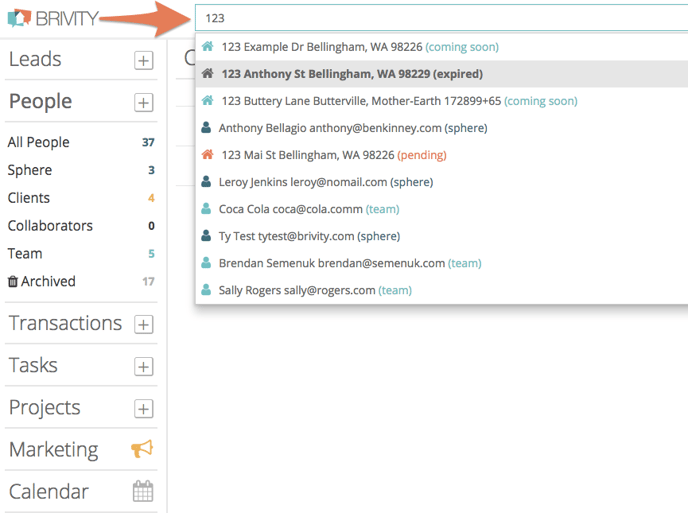 Select the Transaction you would like to view and you will be redirected to the overview page for that Transaction.