Website Builder Training - Edit Your Website
How to Add Blog Images
Currently when you upload an image (using the button and selecting from files), our builder then takes the image and rewrites it into BINARY code... meaning very lengthy code. Our blogs are hitting a max-character limit because of lengthy image binary code. When the code is too long, it won't allow the blog to Save/Publish.
Until Devs can work on this issue, Here is a work around.
Step 1: Upload the images you would like to include in blog post through the "IMAGES" tab in builder, upload. The images area can be instantly found through this link: http://sitebuilder.realvolution.com/assets/images
Step 2: Find an image you'd like to add to your blog, and right click on image and click "Copy Image Location"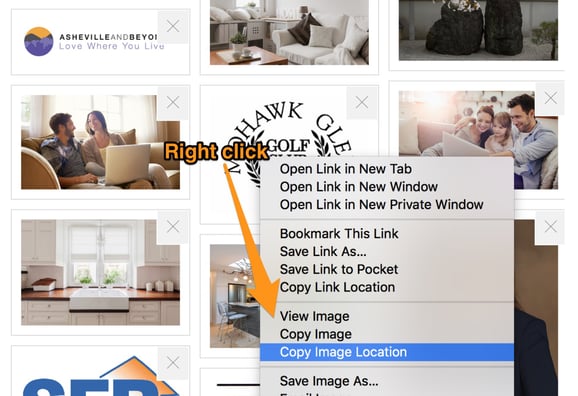 Step 3: Go back to "BLOG" tab in builder and to your post.
Step 4: Click PICTURE icon
Step 5: Paste image location into the "Image URL" section like below, click "Insert Image"