With Brivity Marketer, you can sign up with, or without a Brivity account.
Brivity Customer Account
If you are already a Brivity Platform customer and your team is ready to go, this is for you. With a Brivity account, you have the opportunity to incorporate additional users onto Brivity Marketer to ensure that your entire team is able to be represented and gain the rewards of quick and easy mailer marketing!
Step 1: Visit THIS LINK to request your Brivity Marketer invite!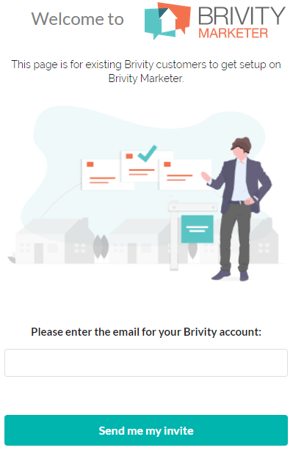 Step 2: After signing up, look for a "Welcome to Brivity Marketer!" email in your inbox and follow the steps to verify your account.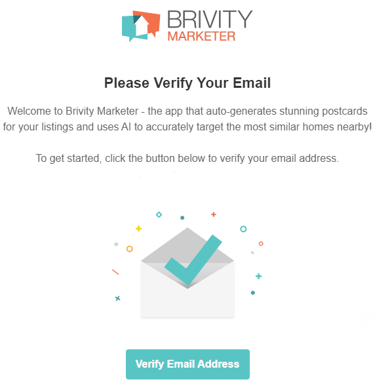 Brivity Customer Option:
Exclusively for current Brivity Customers
Team option to manage all users in one account
Send cards on behalf of team members
All information from Brivity CRM will populate automatically
Billing is simple and automatically integrated with your Brivity payment method
New Customer Account
If you don't have Brivity and want to send postcards for your new and sold listings, this is for you. You can sign up directly on brivitymarketer.com for a single user account. This allows you to gain the benefits of Brivity Marketer, even if you don't yet have a Brivity Platform!
New Customer Option:
For customers that do not have the Brivity Platform

Limited to a single user (no team features)
All information must be entered manually