Homes.com Leads Capture
Send Homes.com leads to Brivity for lead distribution, follow-up, automation, Listing Alerts, and Market Reports in one place.
To set up your Homes.com account leads to flow to Brivity, you'll need to be logged into your Homes.com account and Brivity. Here's a quick link to login to Homes.com.
Step 1: First, you'll need your Brivity Lead Capture Email. Click on your name in the upper right of Brivity and go to Account, then click on Lead Parsing.
*All of these emails will capture leads from lead notification emails. Copy the email for the user you want to send leads to or use the account email for lead distribution.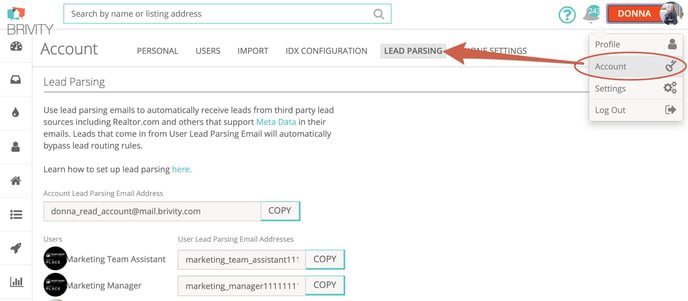 Step 2: In Homes.com open the Menu, click Your Profile, and then Contact Information.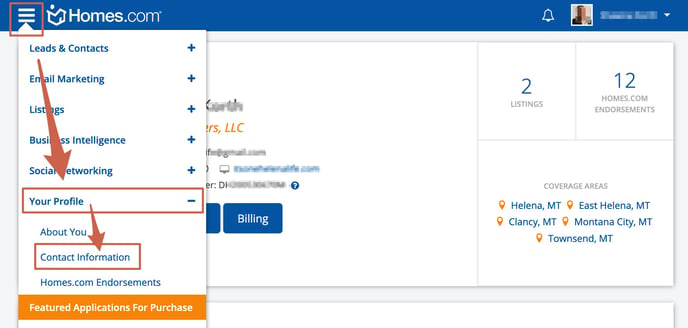 Step 3: Open the Personal Contact Information box and add the Brivity Lead Capture Email the Alternate Email address field. Then SAVE.