Marketing and Advertising
Fix Craigslist Posting Error
Fix Errors with Craigslist Posting If you're having difficulties posting to Craigslist from your CRM Marketing tab, try the steps below to fix the error.
Step 1: When in Chrome, click the Secure button.

Step 2: Next, click Site Settings.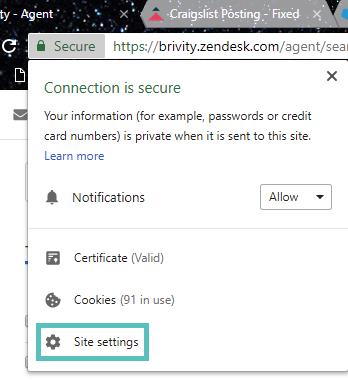 Step 3: Find the Flash and Popups dropdowns and make sure they are set to "Allow".

Step 4: Exit that tab, refresh your marketing page, and try posting again.