Find Your Brivity ID or Authentication Code
Your unique Brivity User ID is used behind the scenes in many ways. There are times you also might need to know how to find it.
You have a unique Brivity User ID that is used on our end to set features to accounts and route leads. There are times that you also need to know how find your "code" (or user ID).
Step 1: Click on your name in the upper right and drop down to Account.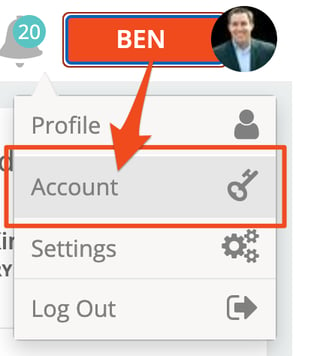 Step 2: Open the IDX Configuration tab and select your name in the drop-down.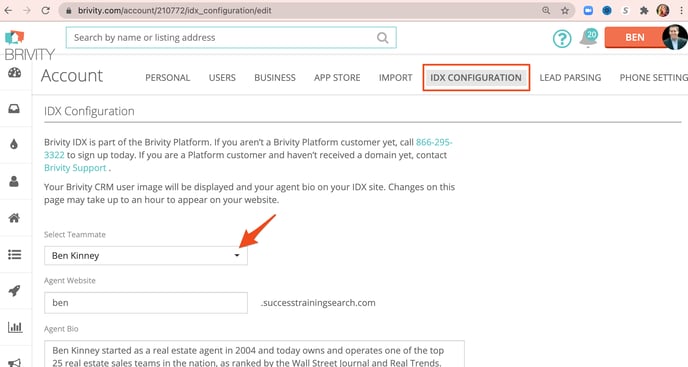 Step: Look into the URL and find a number that could be 3 to 8 numbers long. That's your code (or User ID).