Automate Your Brivity CRM
Filter by Auto Plan Applied
If you need to stay on top of your communication to contacts in Brivity CRM, you need to know which leads have an Auto Plan applied, and which do not. Brivity makes it easy!

There are 2 ways to sort by Auto Plans applied.
First: Go to your Leads Index. Scroll to the RIGHT to find a column for Auto Plans. You can sort that list by clicking the arrows just to the RIGHT of the column name.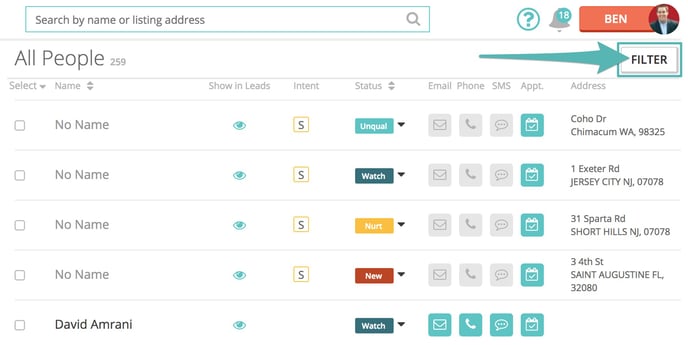 Second: FILTER from the upper-right of any list to filter any list by the Auto Plan applied.