Exporting Your Contacts
Only the Account Owner and Administrators can export people from Brivity. Let's get started!

1) To begin, open or filter to find any list of people you'd like to export.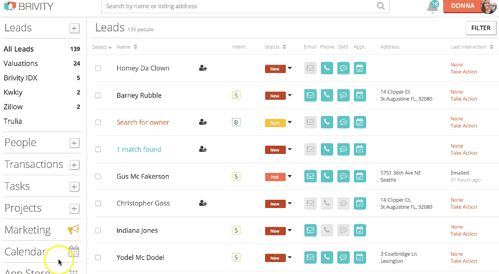 2) Select actions and Export button from the drop down, and choose what information you need. The export options include:
All fields
Dialer list
Key contact details (name, address, email and phone)
Email list (email address and name)
Mailing list (address, salutation and name)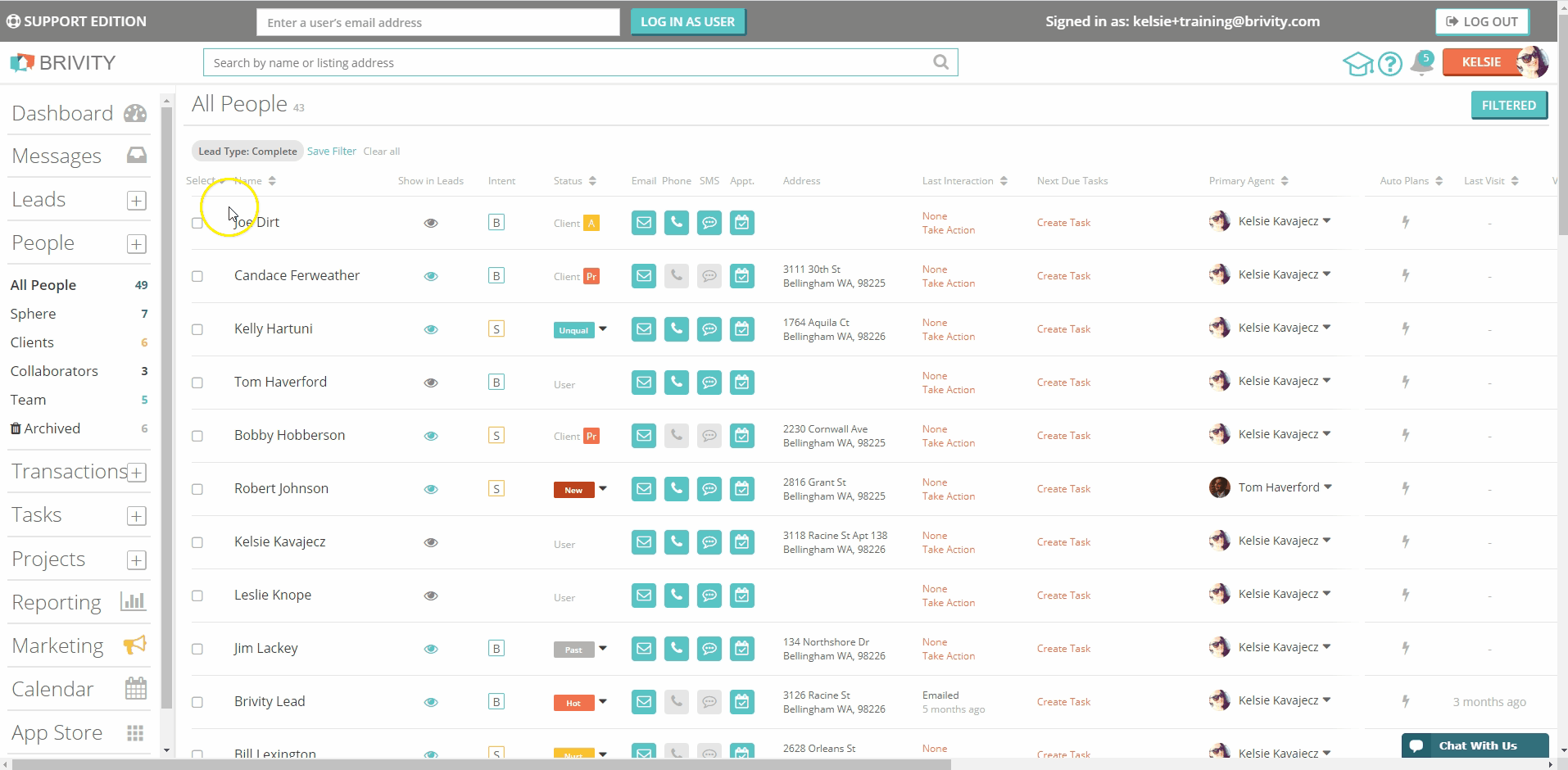 3) Select the export option that contains the data you'd like to export and click EXPORT. If you selected Mailing list (which is also the option you'd use to print labels from Excel or by following the instructions on the back of your mailing label packaging), you can either choose to export only mailing address and salutations ("Dear John" for letter salutations and "John Smith" for envelope salutations), or export all addresses and salutations for contacts that have any combination of Home, Mailing and Work addresses.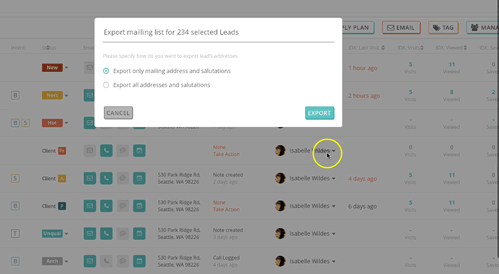 To see a list of all fields included in each export option, read this article.

*Brivity will export up to 10,000 records at a time. If you have more than 10,000 people in your database, please contact support@brivity.com to pull a full record of all your contacts.