Editing Brivity Marketer Campaigns
When editing campaigns, you're able to give each postcard its own look and feel!
When editing a campaign, you have the option to change the Template, Brand Color, Display Agent, and any additional postcard details. Any changes made in the Campaign Edit will only impact that individual campaign.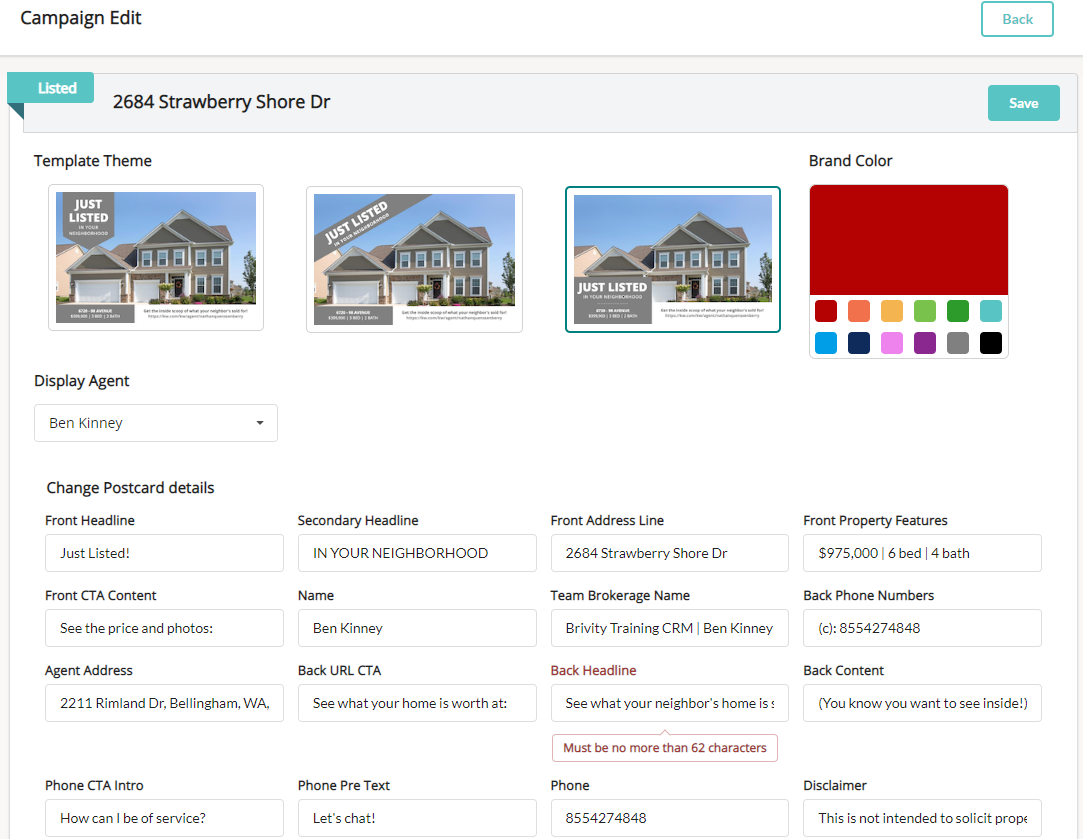 *Note: Once a campaign is edited, it is considered "locked". A locked campaign will be isolated from all outside updates. IDX updates will no longer be added and modifications to Team or Personal Customizations will not impact this campaign.
Unlocking a Campaign: You can unlock any edited campaign by going to Campaign Details and clicking Revert & Unlock. All changes made in the Edit will be removed.