Editing and Completing Tasks
Once a Task is already applied to a Person or a Transaction, you may want to change or edit details about the Task.
First, navigate to the Task bar on the left hand side of the page.



Select your Task. To edit a Task, click the Edit Pen on the right hand side of the page.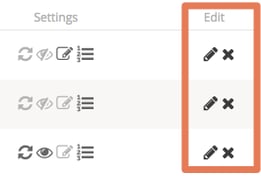 The Edit Task form will pop up and you will be able to modify details about the Task. You can change the Task Details, Add Notes, Instructions, Who the Task is Assigned to, Visibility, and Make Contingent / Recurring. Select Save & Close and the Task is now updated.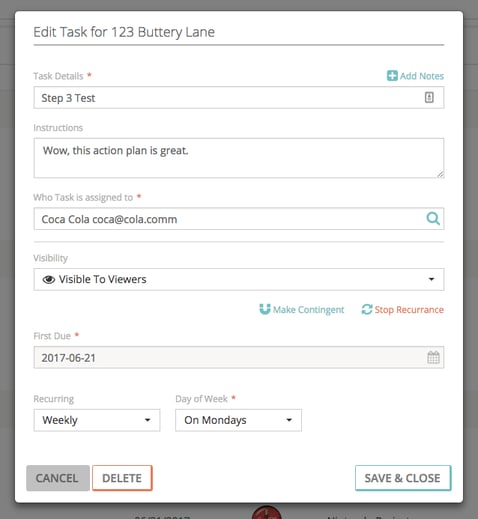 To complete a Task, select the colored check box on the left side of the Task name in the Task Workflow. The Task will disappear and is now completed.