You can edit content on each step of the site. You can change the content as well as as enable or disable certain content.
Creating a 1/1,000,000 Site!
Start by clicking on Pages, then the site you want to edit.

After choosing your site, you'll be redirected to the Editing Page.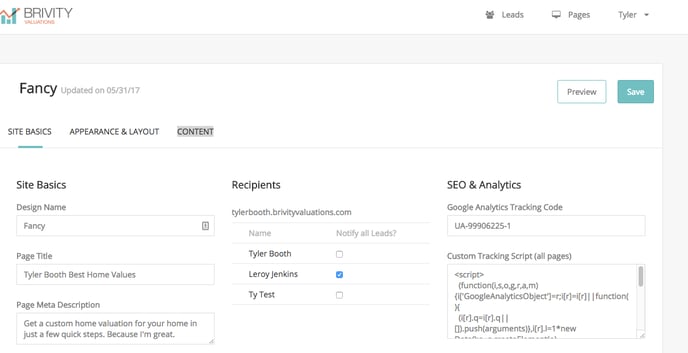 You'll see your Valuations Site Design Name(Fancy in this case), the last time it was updated, Site Basics, Appearance & Layout, & Content tabs. Let's run over these tabs, starting with Site Basics.
Site Basics
You'll be able to change your Design Name, Page Title, Page Meta Description, Recipients, & add in SEO & Analytic scripts!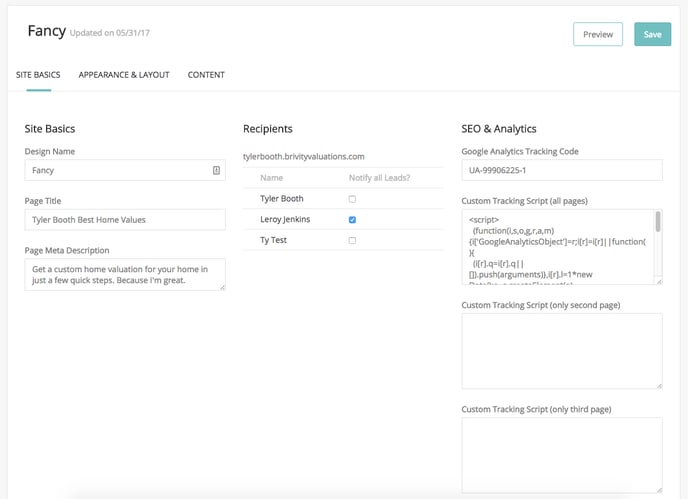 Appearance & Layout
Here, you can do all your design work! You can Change the Style of the Background, Theme color, Title Font, Text Font, add in custom Header Bar for social links, and a Footer Bar with a Footer Title & Logo.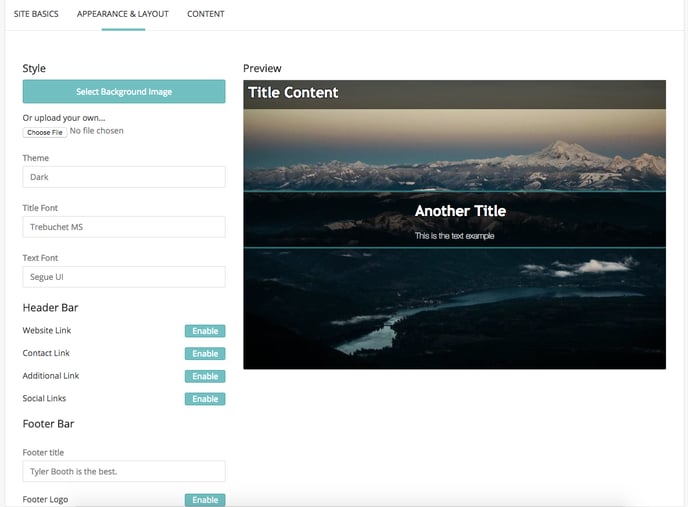 Content
This is where you can customize your different pages.
The Home Page has fields to change the Home Title, Home Subtitle, & Home Submit Button Name.
The Details Page can change Details Title, Details Submit Button Name, as well as adding in Details Instructions, Click Instructions, & include a Sample Report for Download.
The Results Page is packed with abilities. You can display a lot of info by checking the boxes, change titles, and add in your business info for the client to reach you at.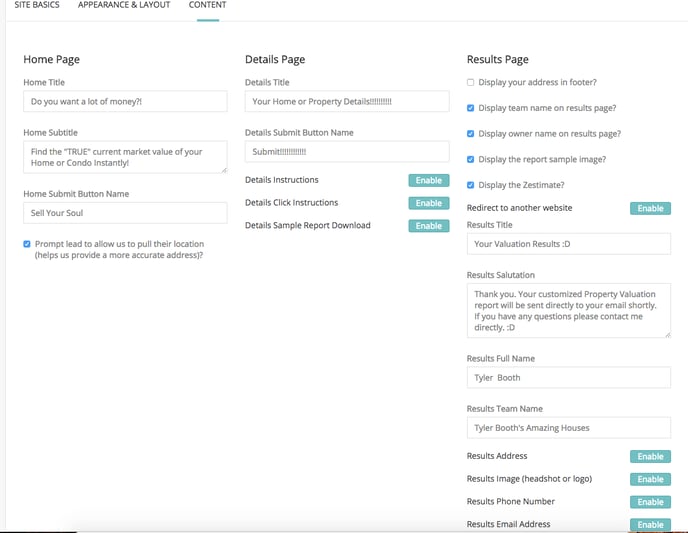 Now that you've got your site setup, click Preview and see how it looks!