When editing campaigns, you're able to give each postcard its own look and feel!
When editing a campaign, you have the option to change the Template, Brand Color, Display Agent, and any additional postcard details. Any changes made will only impact that individual postcard.
Step 1: From your Brivity Marketer Postcards area choose the campaign you want to edit.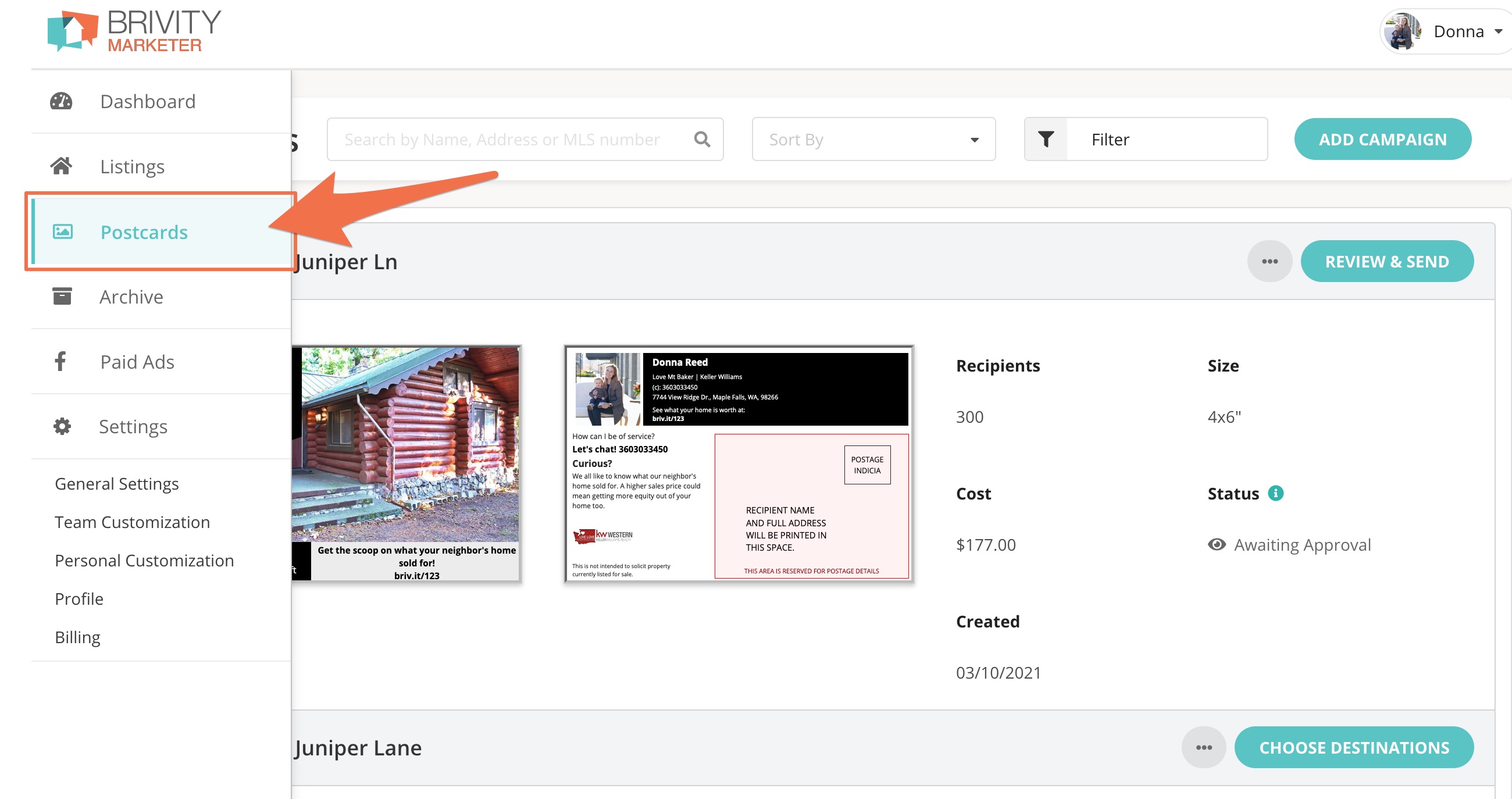 Step 2: Click on the picture to open the postcard settings (or the 3 dots ... in the upper right).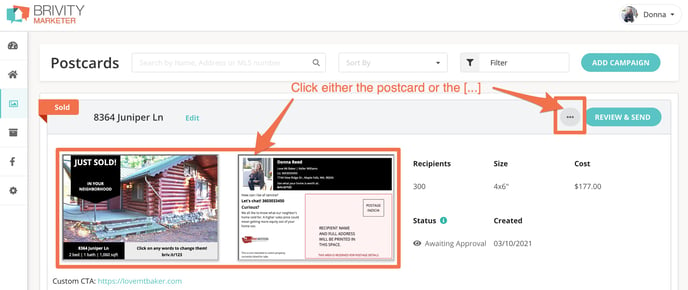 Step 3: Click Edit in the upper right.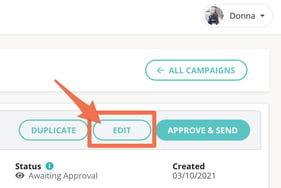 Step 4: To edit any words on the postcard, just click and edit within the postcard design.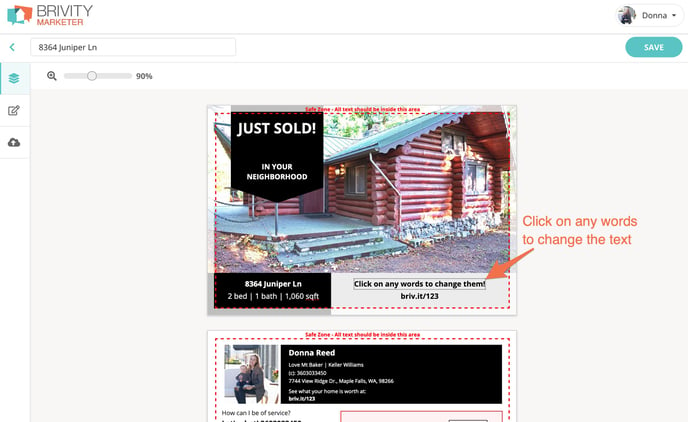 Step 5: To change anything other than words, click the Edit pencil right of the address.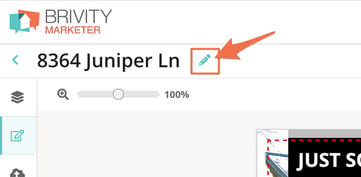 Step 6: Here you can choose to change Templates, use the Editor tool, or use the Upload section to upload photos or change photos.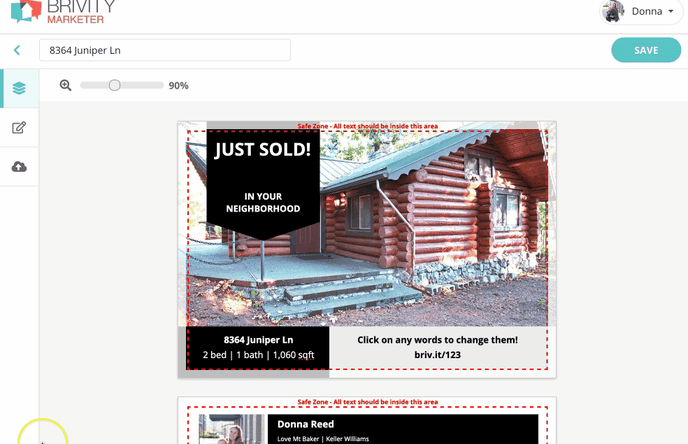 Step 7: Don't forget to Save when you're ready!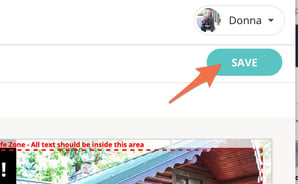 *Once a campaign is edited and Saved, it is considered "locked" meaning that IDX updates like price changes will no longer modify this postcard.
*Changes to Team or Personal Customizations will not impact this campaign.