Document Storage in Brivity
Save pertinent documents in Brivity contact records as well as in each transaction. Upload one document or multiple documents at once!
To upload a document, open a Transaction or a Contact record. On the right side of the crossbar navigation, find the tab for Documents.

Click the Upload Document button to begin uploading your Document(s).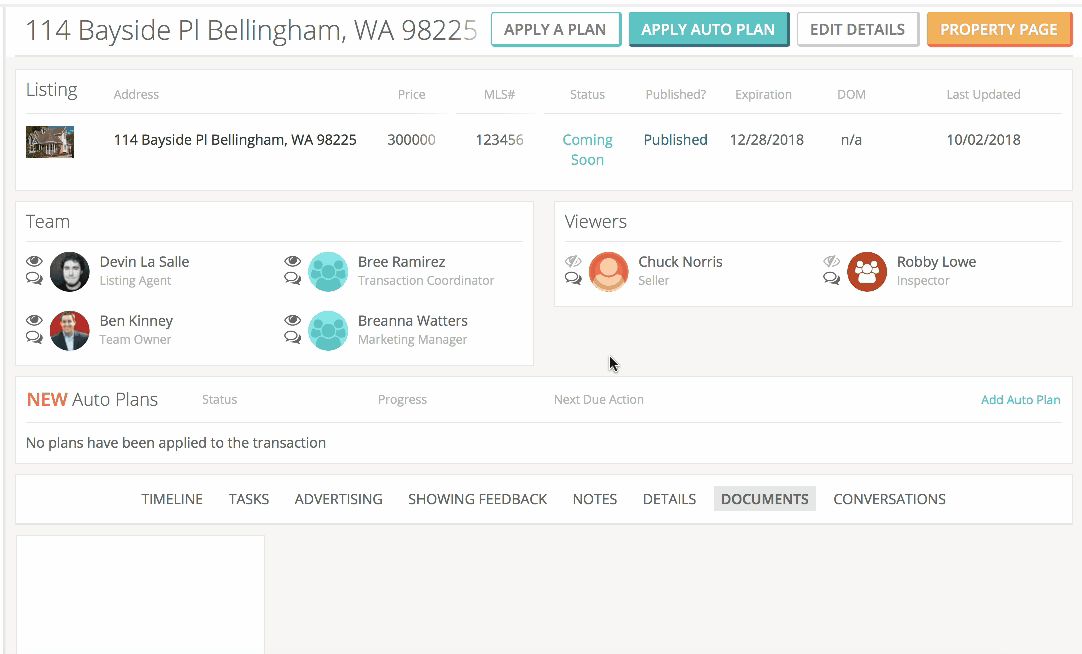 Download the file by clicking the down arrow ↓ in the top right. Remove a file by clicking the black X.

Brivity supports files up to 15MB with the following extensions: .csv .pdf .jpg .png .gif .docx and .xlsx.
* Documents uploaded to a contact record will not be visible to that person.
** Documents uploaded to a transaction are visible to all Clients or Collaborators to whom you've granted access to the transaction.