Get through your daily lead-gen time faster with the Brivity Dialer.
Time is money, and you have a limited supply. Save time and convert more leads with the Brivity Dialer. The system will dial one contact at a time, in a quick fashion to save time between calls.
Step 1: To get started, navigate to any list of contacts (like the All Leads or All People Index)
Step 2: Select contacts by clicking the check boxes on the left or Select All.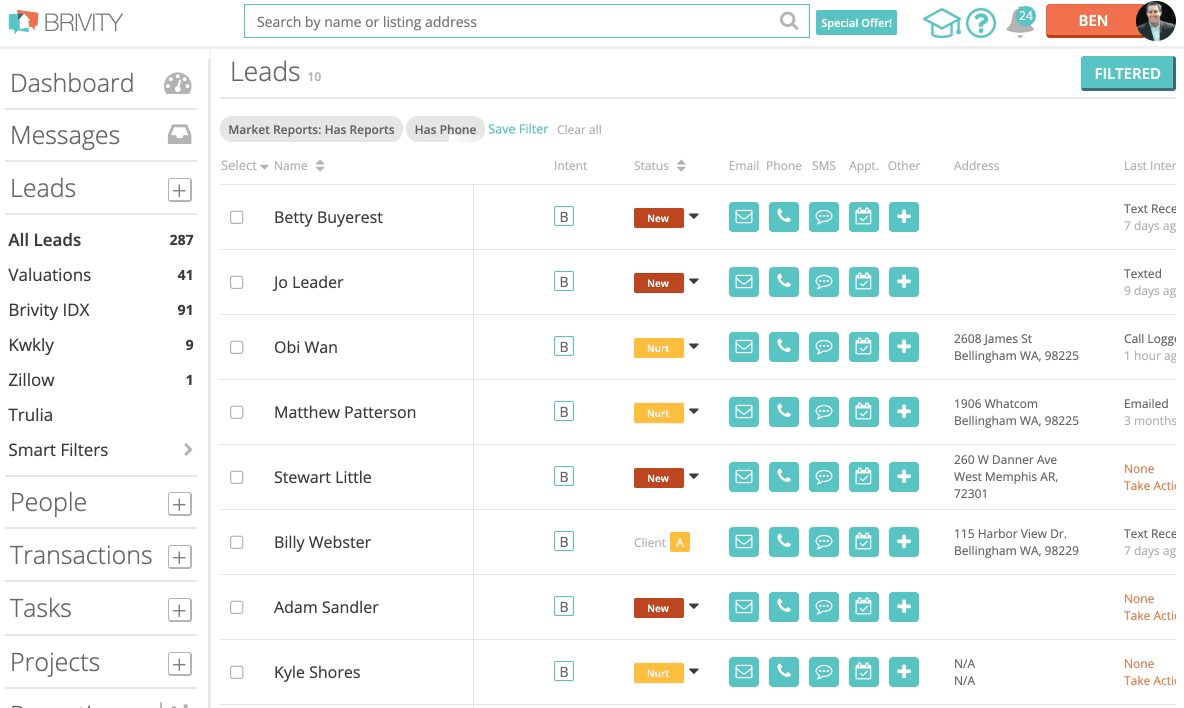 Step 3: Click on the CALL button in the upper right.

Step 4: A pop-up will open to confirm your dialer session. Select START to begin calling.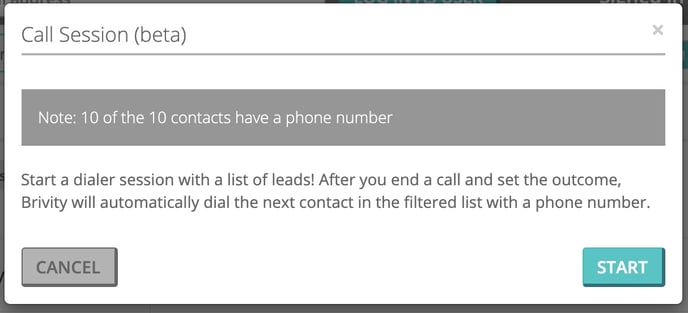 Step 5: The first contact call window will open, and the system will dial out. The system will first ring your Brivity Routing Number (likely your mobile phone number) to connect you to the first call.
Leave an Outcome (Talked, Left Message, Busy, etc...) and leave Call Notes before hitting Save and Continue to the next call.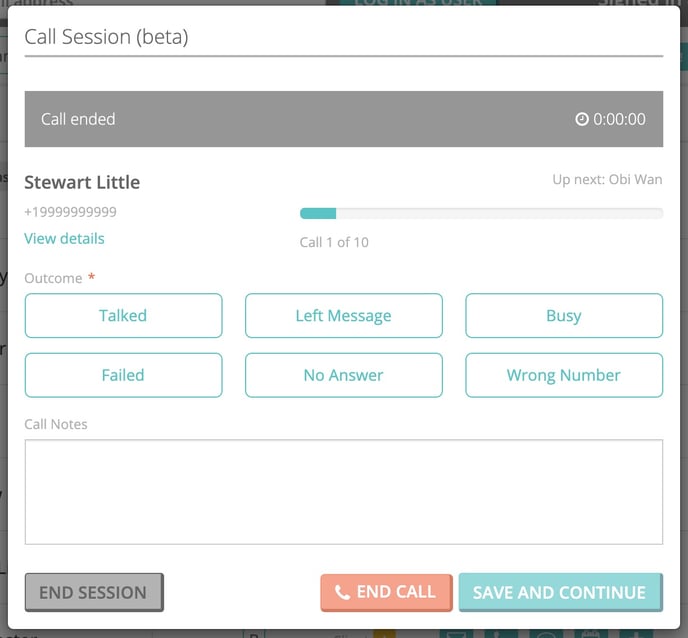 Pro Tip!
While making calls, you can click View Details in the call log window to open the contact record in a new tab!