Make each teammate stand out with dynamic Agent Rosters that showcase each agent with extended information and photos.
A Custom Agent Profile Page will display as: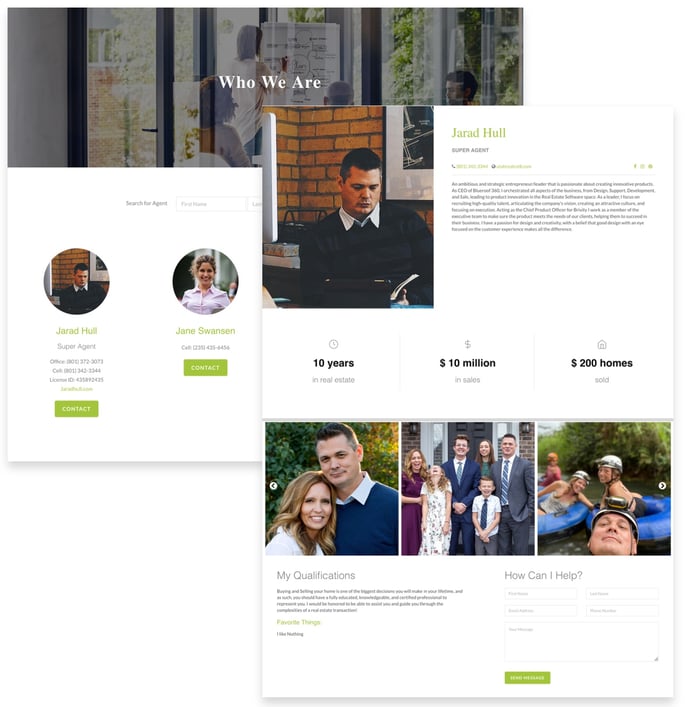 To complete these steps, you'll need to be logged in to your Brivity Website Builder. Only the Owner Brivity account has an access.
*If your team's agent profiles have been enhanced in the website builder, all fields will disconnect from the website and will only be controlled by the builder.
Step 1: From the main login page, find and click Roster at the top.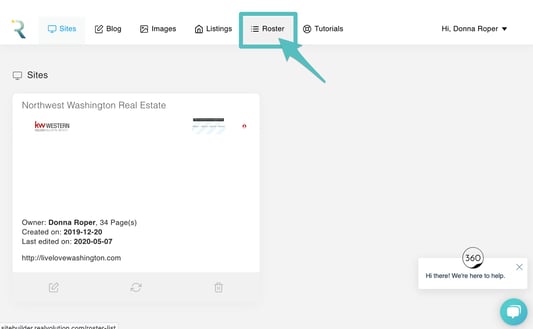 Step 2: Either select Edit on an active agent, or click on Add Agent.
*Only Add Agent if this will NOT be a user in your CRM. If this agent WILL be a user in your CRM, add them here first, and s/he will dynamically show in this area afterward.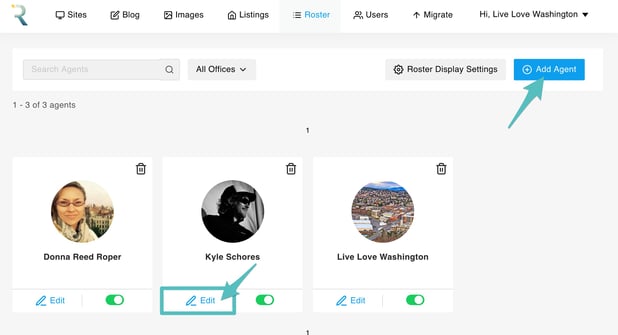 Step 3: When in the Profile Editing screen, use the tabs across the top to update the Agent's full details, bio, lifestyle photos (Media), testimonials, sales statistics, and social media links.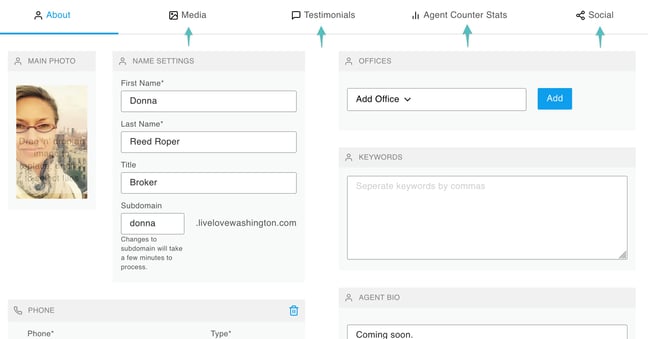 Step 4: When all your agents profiles are updated, use the gray Roster Display Settings button to choose how you would like your roster displayed.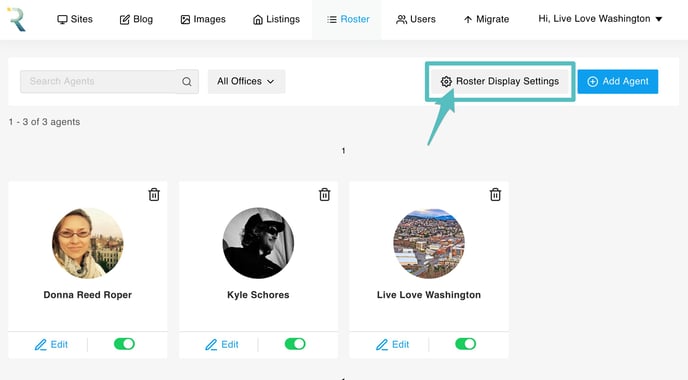 Step 5: Select what order you'd like Agents to display on your website. Click Save to automatically apply the changes to your site.