Automate Your Brivity CRM
Create & Edit Email Templates
Email Templates increase efficiency by allowing you to type less, send automated emails, and drastically save you time when it comes to remitting messages to contacts. Learn how to create an email template to drip out to leads and contacts from Action Plans.
How to Create an Email Template
Click your name in the upper-right then click Settings. See Email Templates.


Click [+] Create New Email Template.

A pop-up will open where you can write a template.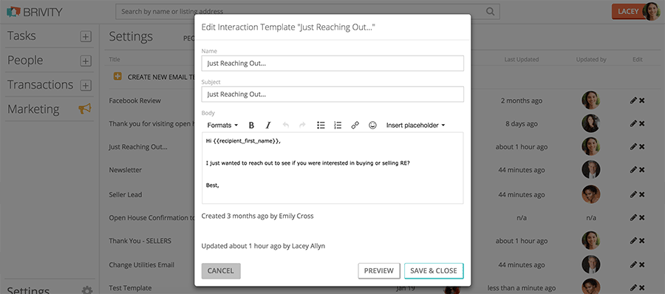 Use Placeholder fields to have Brivity auto-fill things like your contact's name, phone number, or the sender name.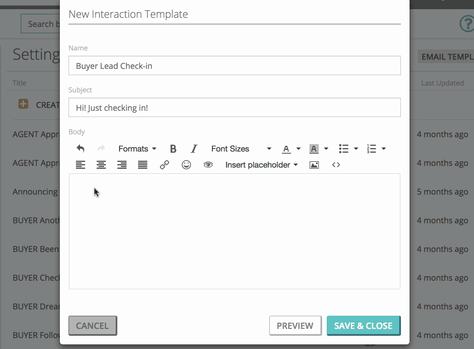 There's no need to add an email signature to email templates. The signature you added to your account will auto-apply as you send email templates.
All users can see and use all templates in Brivity. Each user's email signature will apply as they use the template to email their contacts.