Enable Cookies in Safari
Cookies help a lot of things work in Brivity including the interactive tutorials and courses.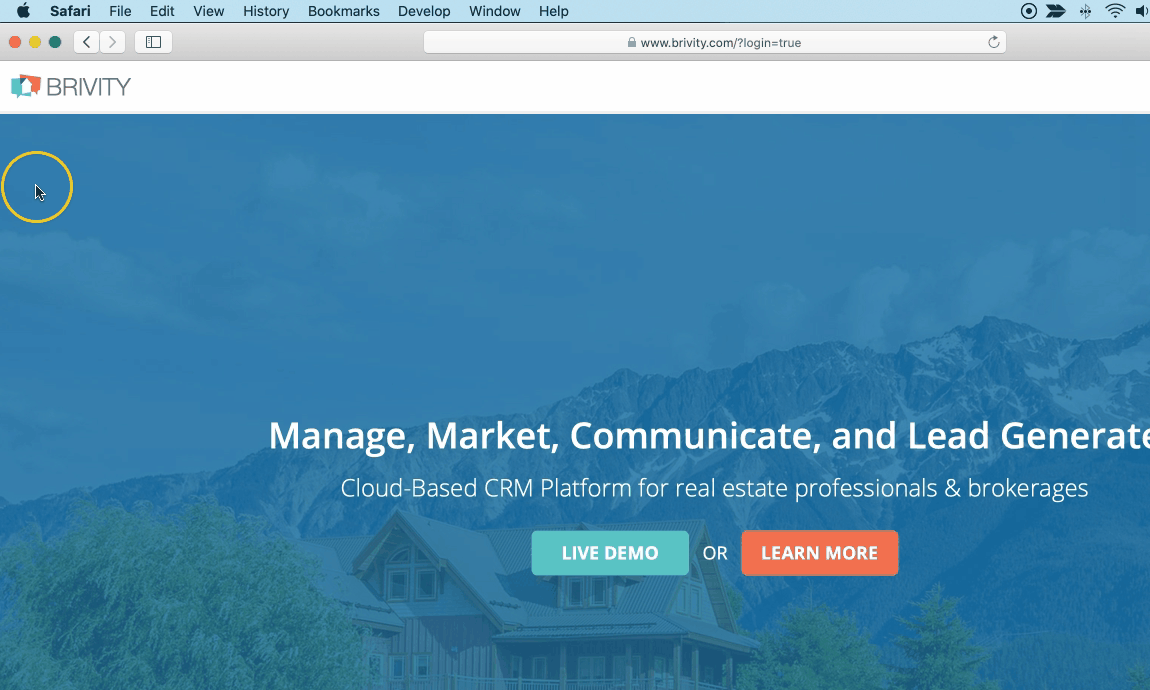 Step 1: To enable cookies in Safari click Safari in the far left corner of your MacBook.
Step 2: Select Preferences.
Step 3: Click Privacy in the top panel.
Step 4: Under Block cookies select the option Never or uncheck the box (depending on your view).
Step 5: Be sure to Refresh your browser to see the new settings work.