It is a quick process to make your BoldLeads Leads flow into Brivity.
Watch the Video: https://screencast-o-matic.com/watch/cqfjbHZXY3
Step 1: If you do not have a Zapier.com, account already create a new free account. Then make sure to be logged into Brivity.com Zapier.com and BoldLeads.com at the same time.
Step 2: In BoldLeads go to "account settings", Then on the left sidebar you will see a section called "Connect Your CRM"
Step 3: Scroll to the bottom of the page and you will see the Zapier API key and an application link. Copy the API Key and select the link.
Step 4: Follow the Steps for BoldLeads, then on the next action step search Brivity and select the app.
Step 5: Make sure that your Brivity Account is connected, you can find your API key in the App Store by selecting Zapier (https://www.brivity.com/appstore) Copy the API key and paste it in the Zapier window.
Step 6: Set up the Template to bring in the correct information into Brivity. Make sure to pull from the fields in the drop-down, this will allow the information to be pulled dynamically. *keep Contact ID, Site ID, & Brivity ID fields blank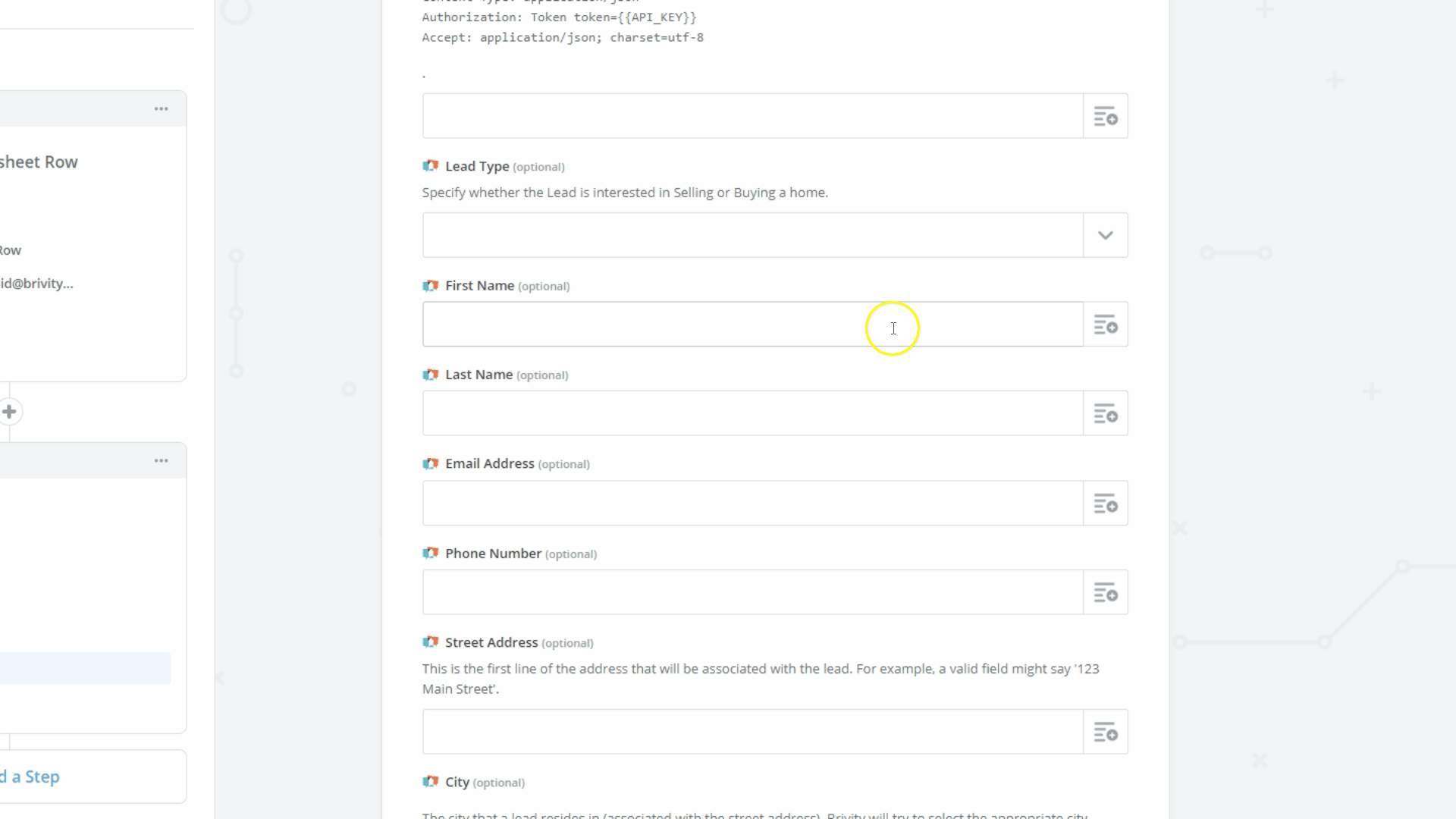 Step 6A: If you want to send leads to a specific agent you can use the Primary Agent ID Field * If you want to leads to round-robin between a group of agents ignore this section and keep the Primary agent Field blank, you will need to create lead routing in the CRM settings.
To find an agents ID as an admin, hit your name in the upper right corner, Account>IDX configuration then select the agent's name and find the numerical code in URL. copy it and paste it into the Primary Agent ID field
If you are an agent, hit your name in the upper right> Account>lead parsing. find the numerical code in the URL and copy and paste it into the primary agent ID field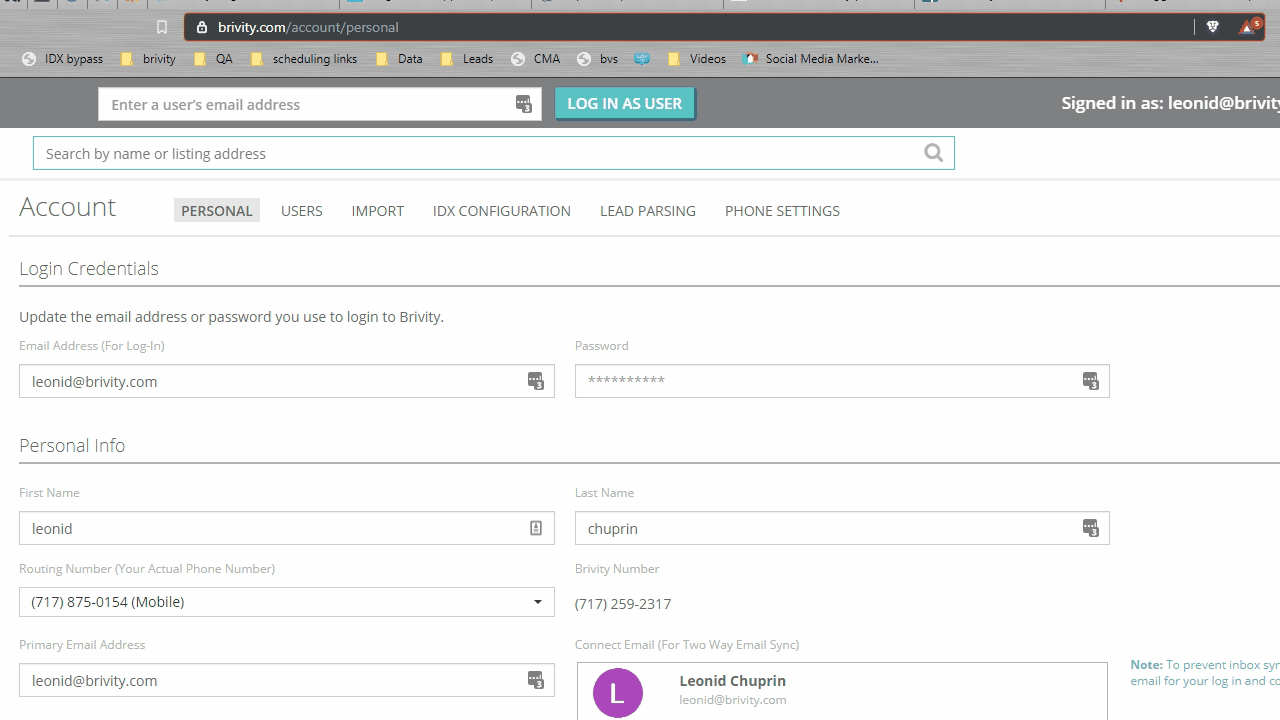 Step 7: The Best way to Track these leads is using the Source field (NOT source Catagory) Select the "Use a Custom Value (advanced)" option from the drop-down. A new field will appear and add BoldLeads as the custom value.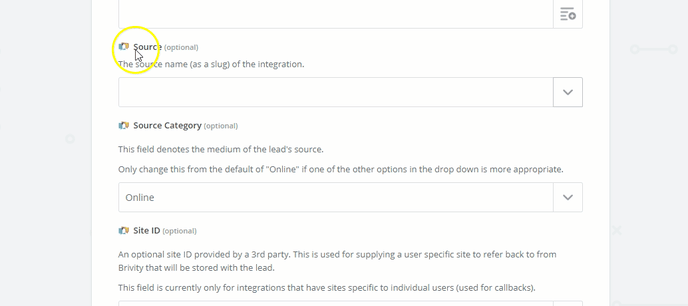 Step 8: You will need to also add the Bold Leads source into Brivity. Copy the source exactly as it is from the template (https://screencast-o-matic.com/watch/cqeOqG0LaS)
1. Open up a Google sheet or Excel file and in A1 type "source" and in A2 add BoldLeads. Save the File as a .CSV file

2. Go to the import section of the CRM and start a new import, select the file you just created and hit next in steps 2 & 3.
Step 8: Test your connection