Connect CloudCMA to Brivity Valuations Sites
To add the Cloud CMA integration to your Brivity Valuations account:
Click on Integrations under Settings.
Check the Enable CloudCMA Integration box.
Copy and paste the CloudCMA API Key from your CloudCMA account into the CloudCMA API Key box. See below for instructions on finding your CloudCMA API Key.
Click Save.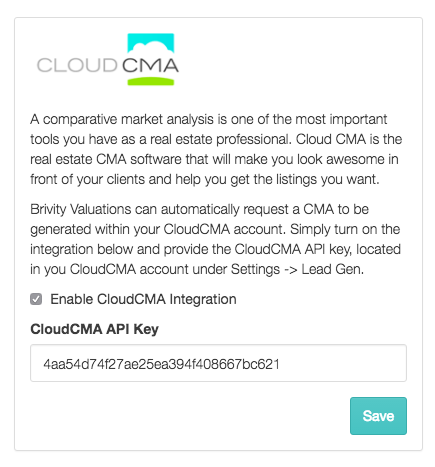 Where is the CloudCMA API Key?
Log into your CloudCMA account
Select the Settings link near the upper right corner of the page
From the Settings page, select the Lead Gen link in the dark grey menu bar
You will see the API Key value in the Your CloudCMA API Key textbox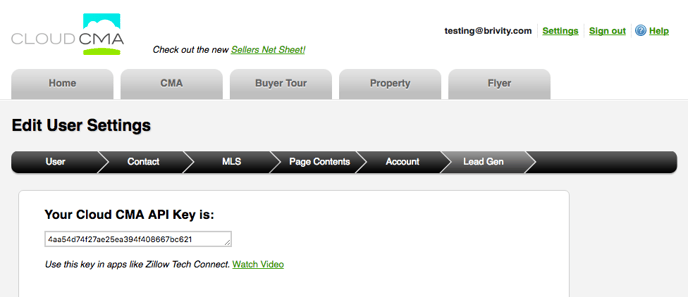 Click here to learn more about what the CloudCMA integration does.